On October 6th, 2017, the New York Court of Appeals, the State's highest court, denied the appeal application of sex offender Shemariah Owens, who in sexually abused two young females in Seneca County in 2012.
In 2014, Owens was convicted, after a jury trial, in the Seneca County Court of two counts of sexual abuse in the first degree, a class D felony, and two counts of endangering the welfare of a child, a misdemeanor. The Court sentenced Owens to a term of imprisonment of 14 years.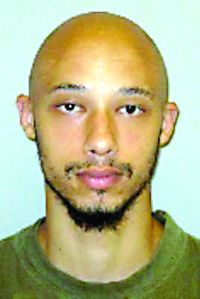 Defendant's conviction stems from defendant having sexual contact with two females, who were less than eleven years old, at a residence in the Town of Tyre. Owens, a Binghamton resident, was a registered Level 3 sex offender at the time of the crimes.
The Appellate Division unanimously affirmed the conviction on April 28, 2017.
Owens was represented on the appeal by Amherst attorney Charles J. Greenberg. The People were represented by Seneca County District Attorney Barry Porsch.
Owens has now exhausted his direct appeal opportunities in New York, having lost at both the Appellate Division Court in Rochester and the Court of Appeals in Albany. Owens is serving his sentence at Elmira Correctional Facility. His earliest release date is in 2025.