The Bills put forth a whale of an effort against the defending NFC champions. The defense kept it a low-scoring game and forced three turnovers. The offense mixed the run and pass well and Stephen Hauschka provided a pair of long distance field goals for the second straight week. It all fit together for an improbable 23-17 road victory over Atlanta.
Winning the turnover battle by a margin of 3-0 proved crucial in the win as Buffalo scored 13 points off turnovers in the six-point win. Down 10-7 at the half Buffalo got a defensive touchdown when Tre'Davious White returned a Matt Ryan fumble 52 yards for a touchdown.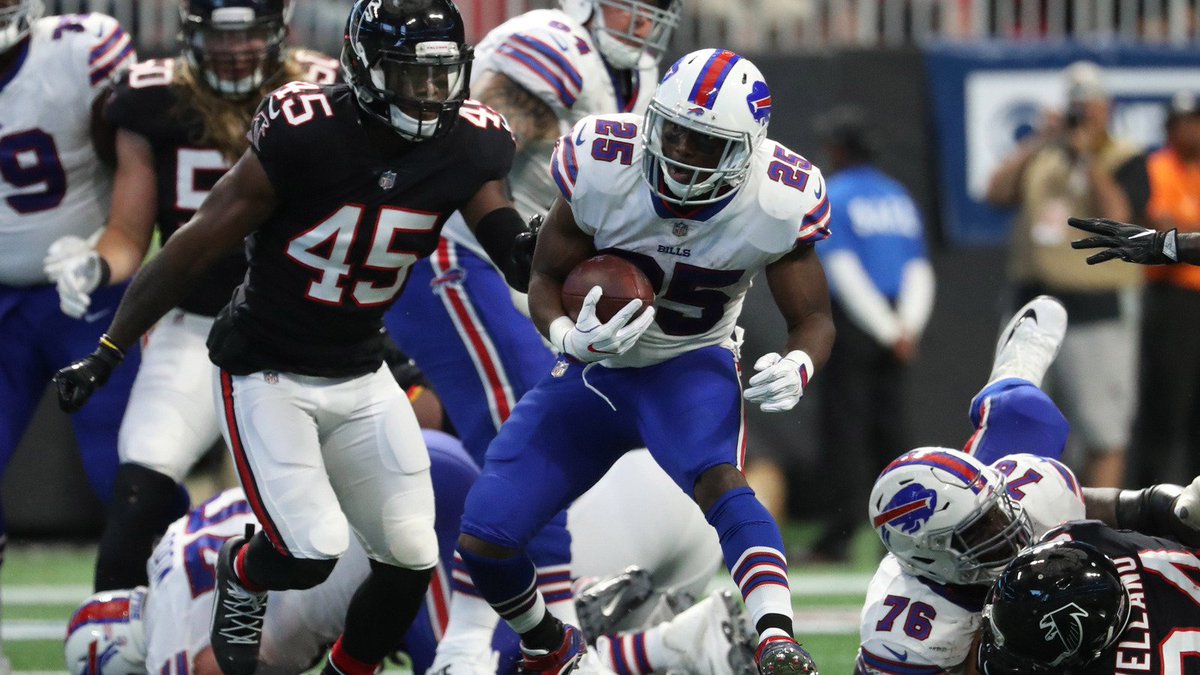 The Bills outscored the Falcons 16-7 in the second half as the defense time and again turned Atlanta's high-powered offense away, including a 4th-and-1 play at the Bills nine-yard line with under a minute remaining.
The win lifts Buffalo to 3-1 on the season and into sole possession of first place in the AFC East. Read More at BuffaloBills.com | Video Highlights
.
MORE POSTGAME COVERAGE:
– First-place Bills relish in proving naysayers wrong (D&C)
– Top 3 things we learned from Bills-Falcons (BuffaloBills.com)
– What they're saying: Bills credit leadership and big plays in road win (BuffaloBills.com)
– Statement win? Buffalo Bills say they still have more to prove (D&C)
– Buffalo Bills report card: Best road victory of this century? (D&C)