Seneca County has received a second Notice of Claim.
On Friday, Jarrod W. Smith, Esq., who is representing Debra R. Rickerson, provided a narrative to an ongoing story, which rocked Seneca County days before September's Republican Primary for District Attorney.
In an earlier-filed Notice of Claim by District Attorney Barry Porsch, he alleged that Rickerson, acting in her capacity as an employee of the Seneca County Probations Office – slandered him. He also accused Rickerson of libel in the claim, which sought $800,000 in damages.
Seneca County was also named in that suit, but after a meeting with the Board of Supervisors, Porsch contended that his claim would be rescinded and that the matter would be resolved.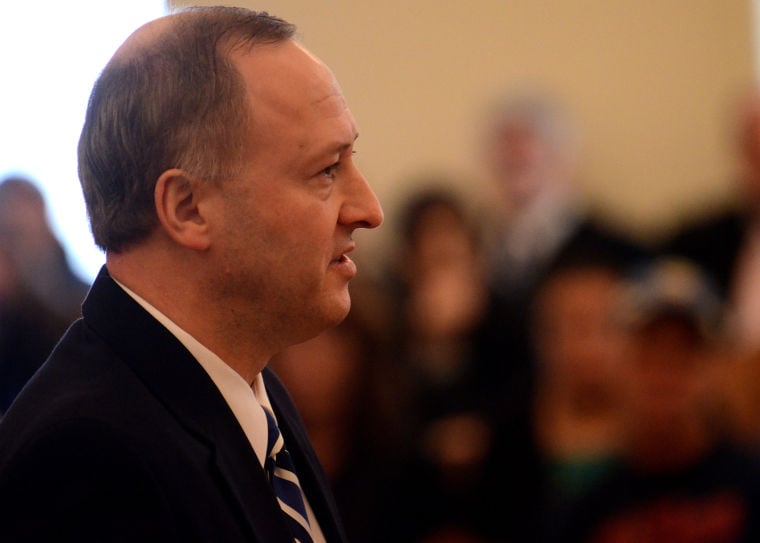 As of late-last week, County Manager John Sheppard said the Notice of Claim had not been rescinded, and that the County was working on a resolution. The County Manager also said that board leadership requested that he move through a fact-finding process internally.
A Notice of Claim functions as a precursor to a lawsuit, and on Friday – a claim was filed on behalf of Rickerson, who seeks unspecified monetary damages for alleged negligence, recklessness, carelessness, retaliation, malicious civil prosecution, conspiracy to commit civil malicious prosecution, slander, libel, defamation, sexual harassment, aggravated harassment, harassment, intentional infliction of emotional distress, aggravation of a pre-existing mental condition, and conduct that created an intimidating, hostile and offensive work environment.
"Anyone reading the notice of claim should quickly realize that it is a frivolous attempt by a supporter of my opponent (Joe Sapio) to discredit me," Porsch said in response to the Finger Lakes Times. "The issues listed in the claim are meritless as are many such notice of claims that are routinely filed by this attorney, who is also a supporter of my opponent. This is noting more than political revenge in response to my notice of claim, which sought to correct a serious problem," he concluded.
On Monday, Sapio responded calling the allegations hurtful and untrue. "Mr. Porsch, through his own words and actions brought upon himself the instant precursor to a lawsuit," Sapio added. "The issues brought out in Debra Rickerson's Notice simply demonstrate what I have been saying about the Office of District Attorney: It is broken."
Sapio said the current District Attorney "continues to attack and malign any that stand up to his behavior."
On Friday, Smith provided a narrative to FingerLakes1.com about the actions leading up to Porsch's Notice of Claim against his client.
"Rickerson works for Seneca County Probations as a Transfer Designee," explained Smith. "She is the only person who holds this title." He says that a felony probationer who could move out-of-state was in violation of the terms of his probation; and after second violation – the state requested that a violation be filed.
Smith says Rickerson passed this information to a senior probation officer in her office to draft the violation and seek a warrant from Seneca County Court. On June 12, Smith says Rickerson learned that the felony probationer would not be extradited, which prompted an email to New York State Division of Criminal Justice Services for guidance on how she should proceed.
According to Smith, the Interstate Compact Rules for Out of State Transfers requires that felony violators not be refused in extradition.
It's unclear how Seneca County will proceed now that a second Notice of Claim has been received.
Smith added on Friday that his client would be moving forward with a lawsuit against Seneca County, and all others named, but that it would be filed in U.S. District Court, in the Western District of New York.