By the time they entered the back nine, Scott McCarron and Kevin Sutherland had turned the Dick's Sporting Goods Open into a two-man tournament.
And then it got better – a lot better.
McCarron's birdie-birdie-birdie finish lifted him to a one-shot victory over Sutherland – his 20-under-par total one shot off the tournament record set by Lonnie Nielsen in 2009. Stunningly, McCarron played En-Joie Golf Course's par-72 layout 19-under par over the final two days.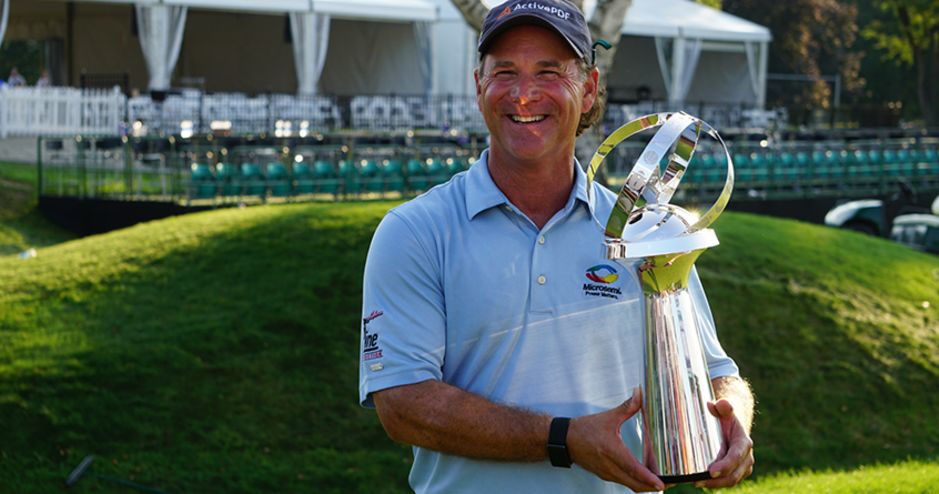 That's right, a 61-64 weekend to win his third PGA Tour Champions event of 2017.
"I think those are the two best rounds I've ever had, back-to-back," McCarron said while addressing fans around the 18th green.
IthacaJournal.com: Read More