In a special meeting held before the Seneca County Board of Supervisors' standing committee meetings, the supervisors met to consider the future of County Manager John Sheppard.
The resolution, which extended his tenure through 2021, was presented by Fayette Supervisor Cindy Lorenzetti — who would ultimately vote against it.
Seneca Falls Supervisor Greg Lazzaro supported the motion, which brought the resolution to a vote.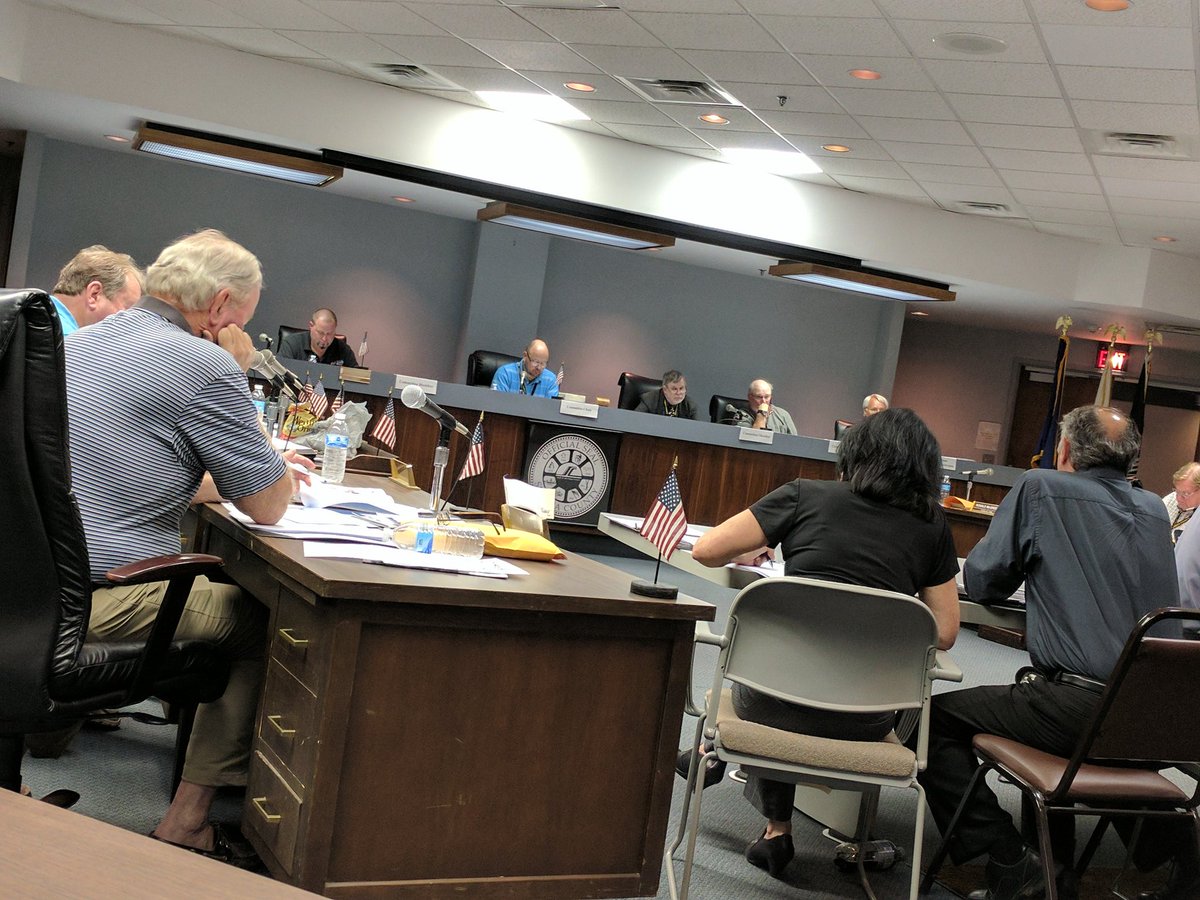 Only one supervisor spoke out against the re-appointment of County Manager John Sheppard, who has held the position since November 2015.
Varick Supervisor Bob Hayssen said that he would not support Sheppard's appointment to a new four-year term due ongoing debate and issues with the handling of water.
When the vote was called, only two supervisors would vote against Sheppard's appointment. Supervisors Hayssen and Lorenzetti both voted 'nay'.
Before the vote took place, though, Waterloo Supervisor Gary Westfall congratulated Sheppard on his leadership and ability to bring Seneca County into the 21st Century.
Westfall referenced the outreach that Supervisor Lorenzetti, as well as Lodi Town Supervisor Lee Davidson acted on to department heads. They spoke to 21 of the 23 department heads in the County about Sheppard's performance, and according to Westfall — the reviews were overwhelmingly positive.
After the initial vote — Supervisor Hayssen barked out a request for a roll call vote. Waterloo Supervisor Bob Shipley responded to that request by pointing out that in the opinion of the Chair, the resolution passed.
Only two supervisors voted against the resolution re-appointing Sheppard, which rendered the 'yay' count in favor of his appointment to 551.
Seneca Falls Supervisor Steve Churchill was not present for the vote or special meeting.