Tuesday, May 23rd marked the fourth annual Sandra Sollie Remembrance Day and the 23rd year since Sollie went missing without a trace.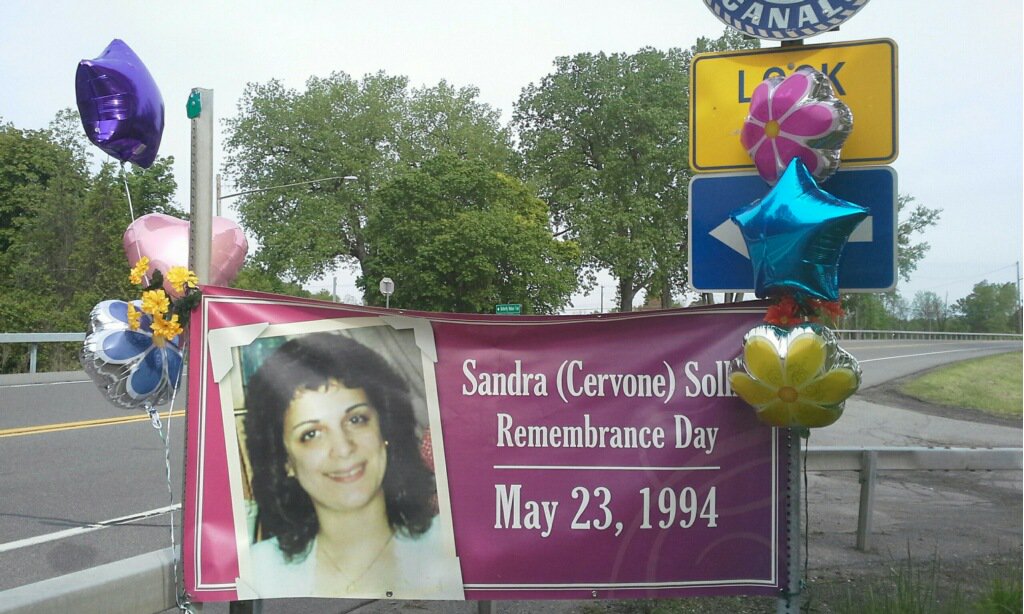 Former Mayor Marie Cramer worked closely with Private Investigator Richard Ingraham to establish the special day in 2014 to keep Sollie's case alive in the minds of residents and possible witnesses.
"I still believe there's someone out there who knows something," Ingraham said. "The whole idea is to keep the fire lit so it doesn't get forgotten."
The event included lighting candles and a prayer from Pastor Carol of the First Baptist Church-Macedon that was heartfelt and brought tears to people's eyes.
Cramer was unable to attend the event, but Sollie was not far from her thoughts.
"I want to remind people that Sandra and Brandon (her unborn Child) are still out there," she said.
"We need to bring them home. Sandra, give us a sign so we can have closure and you can have closure."
More than seven months pregnant,Sollie was last seen 22 years ago on May 23, 1994, at the Ames Plaza in Macedon. When family could not reach Sollie and she missed her rent payment and doctor's appointments, the police were called.
Investigators found her car parked in the driveway at her apartment off Route 31F not far from the Erie Canal, Ingraham said. Police reported there was nothing amiss inside her apartment and her purse and beloved dog, Jessie, were missing.
It was just a couple of months later that Jessie's dog tags were discovered in a car wash garbage can in Penfield, Ingraham said.
It was just this past October, New York state police were able to search a pond next door to Sollie's apartment with the hope of finding something relating to her disappearance. Unfortunately, their efforts came up empty.
Ingraham has made it his life's work to find Sollie. The private investigator has spent May 23rd every year for the past 21 years on a corner in Macedon, handing out flyers, talking to people and running down leads. He said throughout the years he has received many leads, but they have all led to dead ends. And each year the number of leads he receives declines.
"I promised the family in 1994 when I took on the case that I'd do what I can as long as I am able," Ingraham said. "I'm getting old myself. I don't know how many years I have left."
It is Ingraham's hope that someone will help lead police to Sollie's remains and from there the investigation could break wide open.
"Hopefully there's one good person out there who will come forward," he said. "People just assume she's dead and gone. And I'm sure she is. But the family needs closure. I need closure."
Anyone with information regarding Sollie's disappearance or whereabouts is urged to call Ingraham at 585-465-8769 or email peye@rochester.rr.com. Or call state police at 585-398-4100. Ingraham said calls may be anonymous if a witness is too scared to share what they know.
Tammy Whitacre is a reporter for FL1 News covering Seneca and Wayne counties. Send news tips to tammy@fingerlakes1.com and follow @FL1_TWhitacre for the latest.