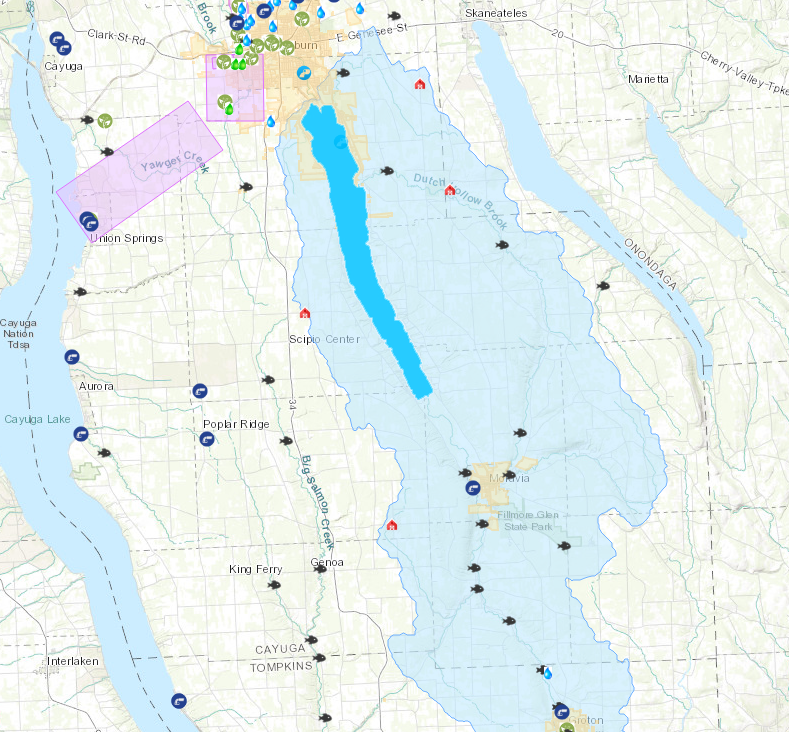 The state Department of Environmental Conservation is testing a new mapping technology displaying water quality information, and the Owasco Lake watershed is part of the prototype.
The map, called DECinfo Locator, includes icons that span Cayuga and Tompkins counties, allowing the public to download water permits and water quality data for various projects, information on large farms in the watershed and information on brownfield cleanup sites.
The DEC released the application on Wednesday, April 26, the same day Gov. Andrew Cuomo held a press conference at Emerson Park in Owasco, affirming state funding for water infrastructure upgrades.
Owasco Lake's waters have been plagued with blue-green algae blooms during the late summer months, and toxins released from the dying blooms were found in the treated drinking water last year.