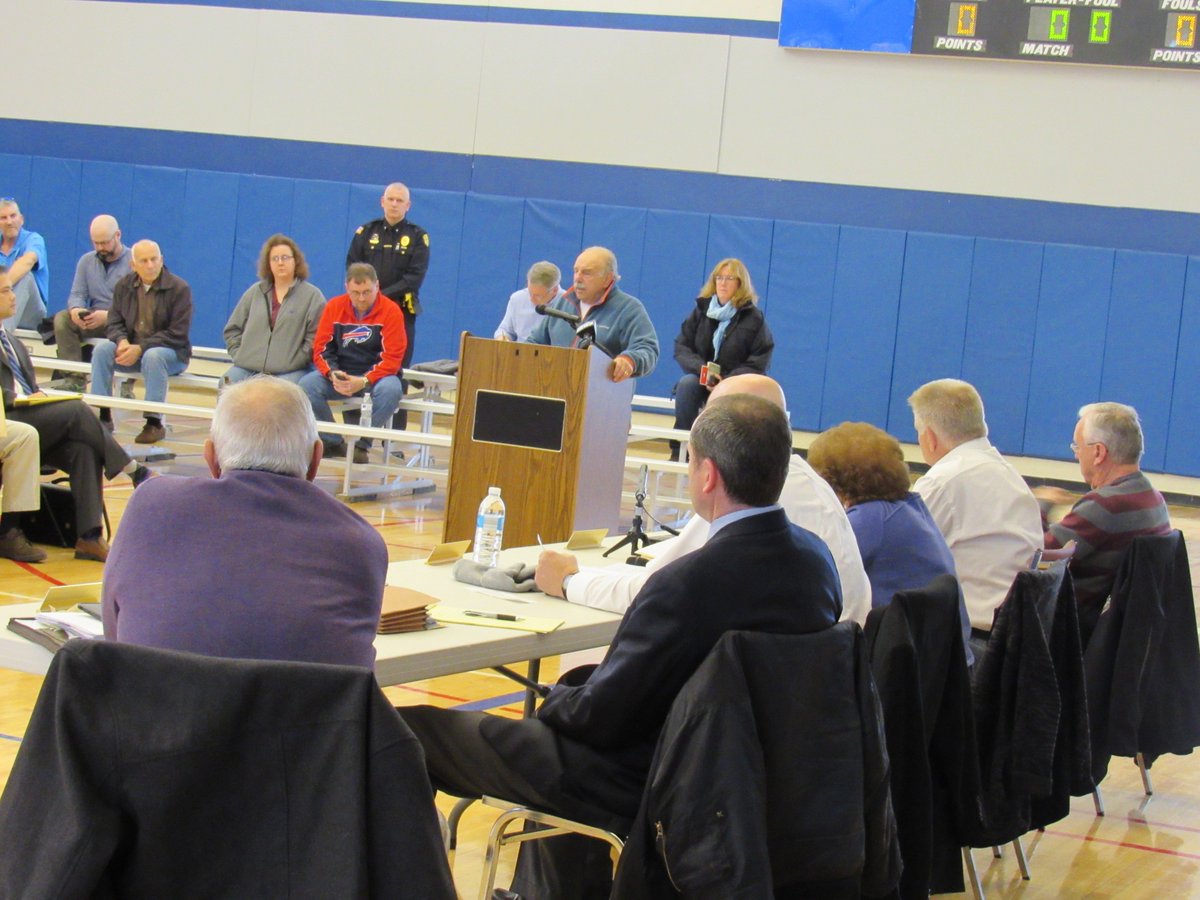 On Tuesday the Seneca Falls Town Board will meet for the first time since the dramatic public hearing on a newly-proposed local law.
Proposed Local Law No. 3 of 2017, which would rescind Local Law No. 3 of 2016 has generated a lot of debate within the community.
The Waste Disposal Law of Seneca Falls or Local Law No. 3, which is on the books right now, would force the Seneca Meadows Landfill to cease operation by December 31st, 2025.
A brief history of events:
— A Public Hearing on Local Law No. 3 was held in November, but was ultimately passed at December's regularly scheduled meeting of the Town Board. At the time, two members of the Town Board were serving out "lame duck terms," which ended on December 31st, 2016. Local Law No. 3 was adopted at that meeting with Supervisor Greg Lazzaro being the only vote against the measure.
— Two new members of the Town Board took office on January 1st, 2017 — and just a month-and-a-half later — new legislation was introduced to rescind Local Law No. 3. The new local law was introduced at a special meeting in February by a 3-2 vote.
— Another Public Hearing on Local Law No. 2 was held last week, drawing a crowd of more than 100 people to the Seneca Falls Community Center.
Before the board can take a full-vote on Local Law No. 2 — they will need to do a State Environmental Quality Review Act process. This will determine whether adoption of the local law would have a significant adverse impact on the environment.
Three speakers have signed up to address the board on Tuesday. Doug Avery, Allison Stokes, and Anna Luisi will all address the ongoing debate around Seneca Meadows, landfilling and local laws.
The board will also consider leasing a space in the former St. Patrick's School to store court records, according to the tentative agenda. However, that space is on the market to be sold.
FingerLakes1.com will have coverage of Tuesday's meeting.