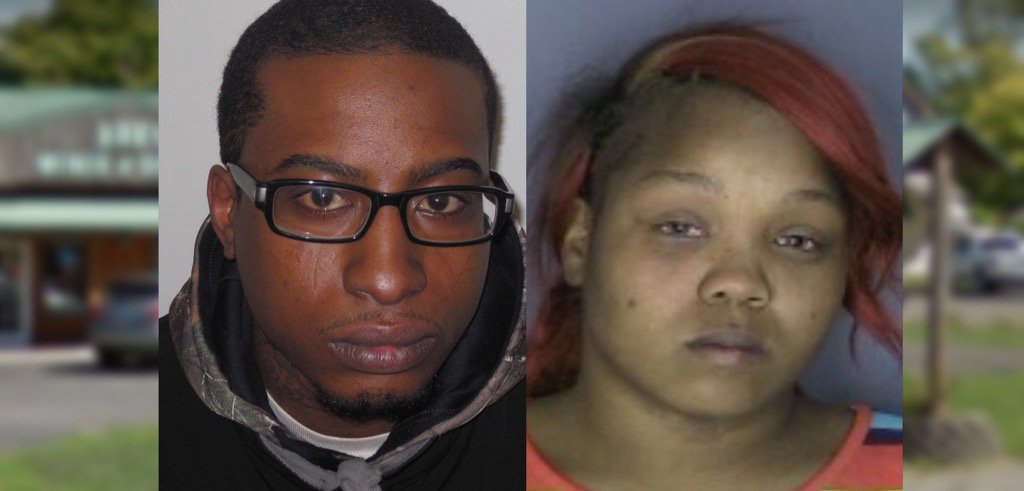 Two suspects have been arrested after a multi-day investigation into a robbery that took place at Abby's Wine and Spirits on State Rt. 5&20 in Waterloo.
The Waterloo Police Department responded to the liquor store for a robbery in progress, and when they arrived it was learned that a male had entered the store wearing a black mask covering his face. He then threatened the clerk with the use of a gun, and then stole the cash registered, which contained approximately $900 in cash.
The male then fled the scene in a vehicle, which was driven by a later-identified female.
Jeffrey T. Jones, 19, of Rochester was charged with second-degree robbery, fourth-degree grand larceny, and fourth-degree conspiracy — all felonies.
Sharda N. Brinson-Granison, 25, of Geneva was identified as the driver and charged with second-degree robbery, fourth-degree grand larceny and fourth-degree conspiracy.
She allegedly rendered aid to Jones during the robbery, by entering the store prior to the incident to gather information about the location and placement of security cameras. She also provided transportation to Jones before and after the robbery.
Both individuals were arraigned in Waterloo Town, and Village Court respectively and committed to the Seneca County Correctional Facility. Jones was committed on no bail. While Brinson-Granison was committed on $5,000 cash bail or $10,000 secured bond.
They will answer the charges at a later date in Waterloo Village Court.