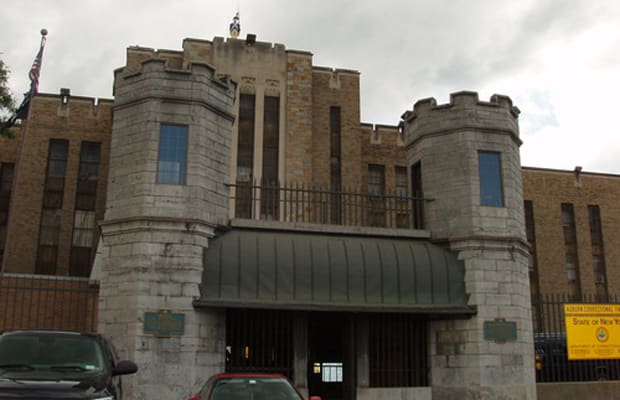 On Monday, Nicholas Cortese plead guilty to possessing a stabbing–type weapon while an inmate at Auburn Correctional Facility on April 16th, 2016.
According to District Attorney Jon Budelmann there were no promises made regarding his sentence exposure. The range is a minimum of two to four years; and up to seven years.
He will appear again on May 11th. Cortese was represented by his retained attorney Rome Canzano.
According to Budelmann, Cortese admitted to family in recorded prison calls that he stabbed another inmate during the incident and was caught 'red handed' with the weapon.
Despite this, Budelmann says that Cortese's attorney tried to taint the Auburn Correctional Facility. Canzano alleged that the situation was a "prime example of what they're doing over there," referring to the facility and employees of the facility panting weapons on inmates.
Budelmann says this was not the case.
Cortese is serving a 15 year sentence for two separate offenses. One a first-degree robbery conviction, as well as a first-degree assault conviction — stemming from an incident where Cortese stabbed a cab driver in the stomach.
The cab driver was then forced to jump from his moving vehicle to escape. In another incident, Cortese robbed another man by pointing a handgun at him — stealing $450 and a cell phone.
Budelmann said the following in a statement:
"This case clearly demonstrates that weapons are a real and serious problem in the prison. Auburn Correctional Facility is a maximum security prison that incarcerates over 1,700 convicted felons. It's a dangerous place where inmate on inmates attacks with weapons are a very real danger. There were 85 inmate on inmate assaults with weapons in 2016 alone."