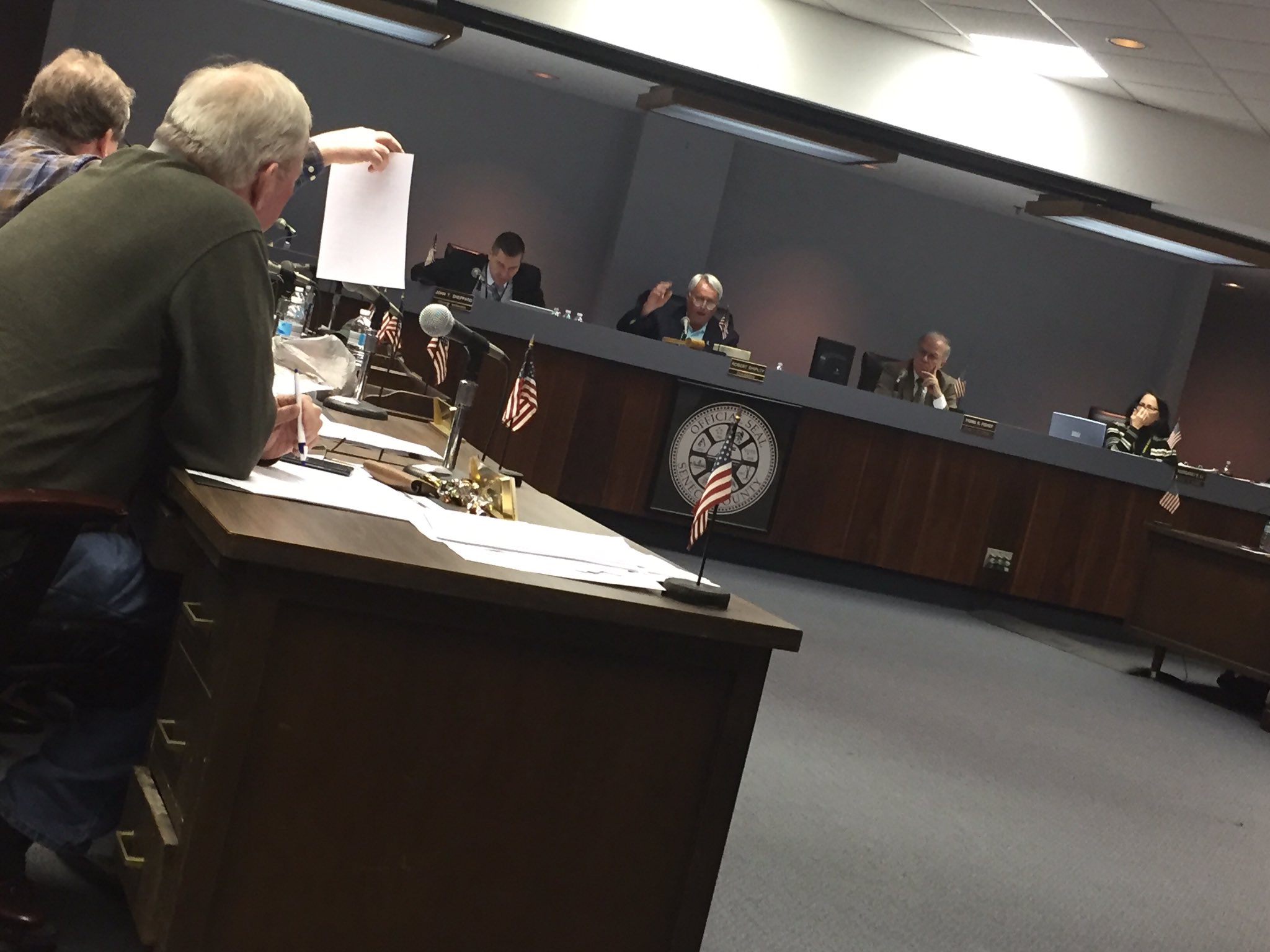 Nine seats on the Seneca County Board of Supervisors are up for election this year.
In theory, it could mean nine new faces — as many vie for two- and four-year terms.
The Seats
The board, which has four at-large seats — are two-year terms. Covert Supervisor Michael Reynolds, who is up for re-election this year — also carries a two-year term.
The remaining supervisors on the board will be seeking four-year terms.
Seneca Falls' two at-large seats, which are both up for election this year are currently held by Republican Paul Kronenwetter and Democrat Steve Churchill.
Waterloo's two at-large seats are held by Republicans Bob Shipley, who serves as the chairman of the board, as well as Don Trout. Both Republicans are presumed to be running again this fall.
Waterloo will also have to choose a Town Supervisor, as Democrat Gary Westfall's term expires.
Covert Town Supervisor Michael Reynolds, who is a Republican, will be faced with the choice of running for office again. The Covert Town Supervisor position carries a two-year term.
In Fayette, voters are going to decide on a new four-year term for Democrat Cindy Garlick-Lorenzetti. The outspoken advocate for Fayette residents plans on running again, and has also expressed interest in floating some major projects to her constituents.
Should she be elected to another term, Lorenzetti would be seeing the infrastructure projects she has talked about doing from start-to-finish.
Junius Town Supervisor Greg Wadhams, a Republican, is up for re-election this fall.
Tyre Town Supervisor Ron McGreevy, a Republican, will be seeking another term as the del Lago Resort & Casino works through it's first full-year of operation. The controversial casino project, which resulted in the construction of a $440 million facility, and netted thousands of jobs overall — is behind Town officials.
McGreevy, as well as his board, have set their sights on taking advantage of developing the community now that del Lago, and it's revenue, have come to town.
How it Works
One of the most-common questions, or points of confusion for members of the public surrounds the structure at play on the Board of Supervisors. A combination of terms, names, and responsibilities further complicates an otherwise relatively simple structure.
Here's how it all breaks down:
– Each Town in Seneca County has a "Town Supervisor," which is elected to a two- or four-year term. Length of the term is decided by the voters in that community. Each community has the ability, through referendum to change the term length attached to the seat.
– Those "Town" Supervisors" serve on two boards, thus having two jobs. They serve as the chairman of the "Town Board" in that community, AND they serve on the County Board of Supervisors.
– Seneca Falls and Waterloo, due to size relative to other communities in Seneca County, have two at-large seats each. This adds four additional seats to the board — beyond the "Town Supervisors."
– These at-large supervisors DO NOT serve on any Town Board, and thus only have responsibilities on that board.