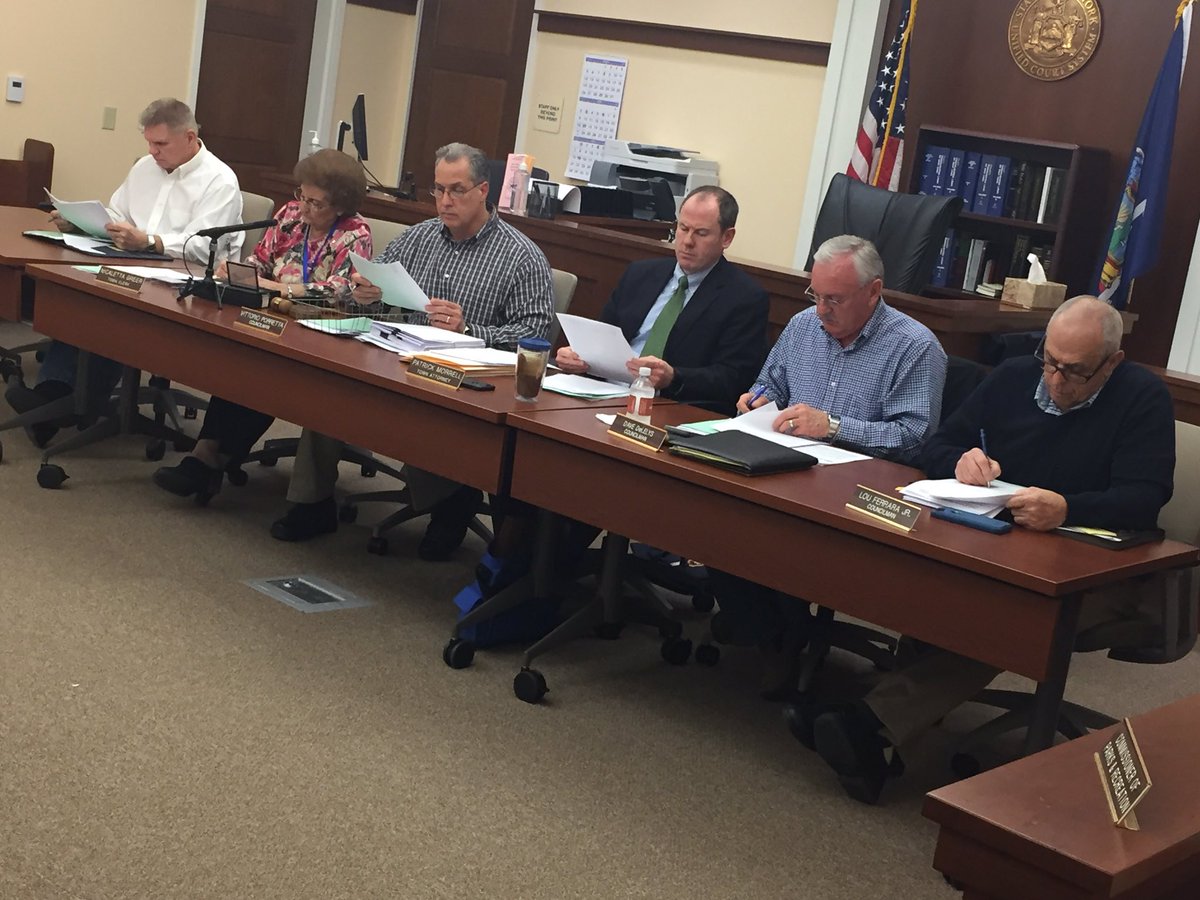 It was a meeting of unexpected outcomes.
On Tuesday, the Seneca Falls Town Board met for their regularly scheduled meeting for the month of March. Two major items of public interest were on the agenda — with many expecting action on both.
The first involved a pay raise for Seneca Falls Highway Superintendent Jim Peterson. A Public Hearing was held before the regular meeting began. However, no one from the public spoke for or against Peterson's raise.
The unexpected measure came when the resolution went before the board for a vote, which was expected to pass. Only four members of the board were present, as Supervisor Greg Lazzaro was absent.
The board voted unanimously to table the raise, which would have been the second raise Peterson received since taking office on January 1st, 2016.
The board voted last year to raise his salary above $67,000 — and this board had a motion before them to raise his salary again. The raise may be considered at next month's meeting.
"We need to see more information before we can make a decision on something like this," Seneca Falls Town Councilor Lou Ferrara said after the meeting ended.
Some have expressed concern over the fact that Town employees were only granted a one percent raise in this year's budget. Peterson will have accumulated two raises, if this one is approved next month, which far exceed that one percent raise.
Raises weren't the only unexpected thing to come out of Tuesday's meeting. The board rescheduled the Public Hearing on Local Law No. 2, which would rescind Local Law No. 3 of 2016 — from it's March 13th date.
It will now be held on Wednesday, March 29th at 5 pm. Some members of the audience asked if it could be moved to a later time, to accommodate those who work — but Deputy Supervisor Vic Porretta who was filling in for Supervisor Lazzaro said he was working from the date-and-time combinations that were offered to him.
"I'm going by what [Supervisor Lazzaro] gave to me," he told the audience — as he read out the three possible dates.
The meeting was closed shortly thereafter, with little other business being taken on.