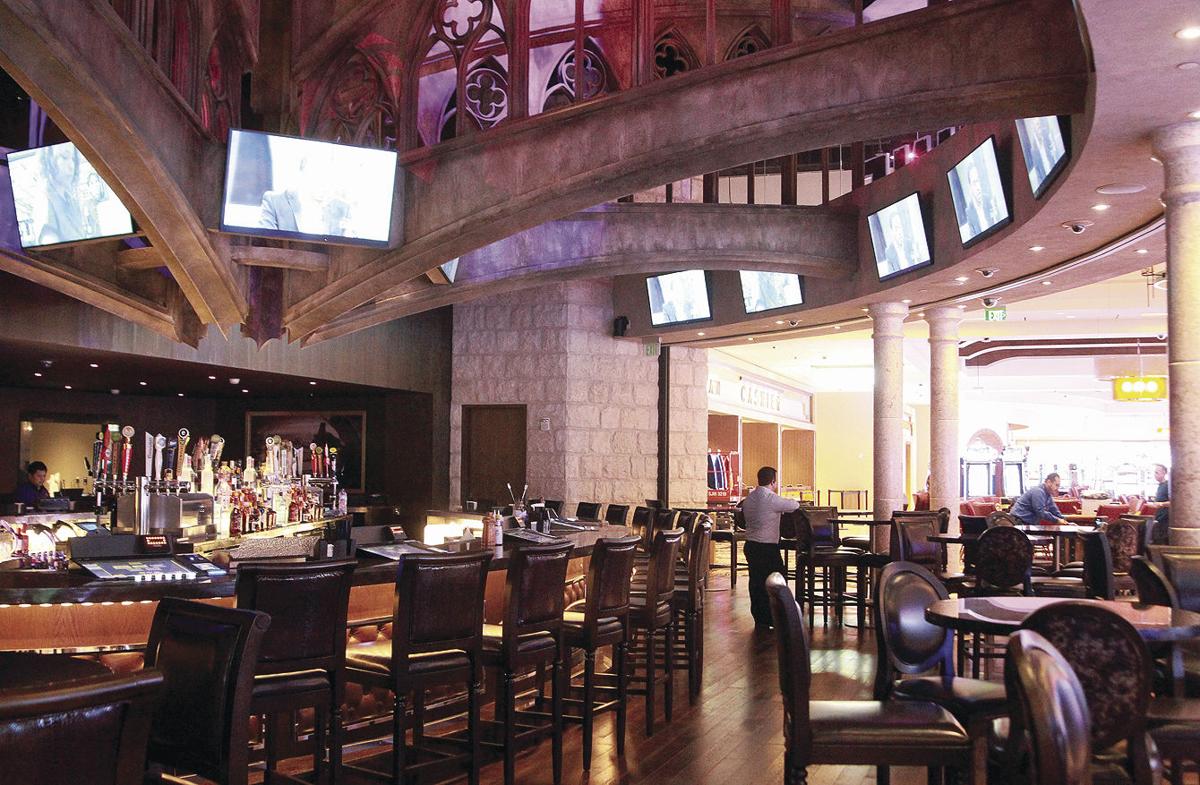 del Lago Resort & Casino announced two additional acts who will take the stage at The Vine over the next several months.
American rock band Shinedown and singer/songwriter Eddie Money will perform at the resort and casino's 2,400-person entertainment venue.
Shinedown will perform July 21st and Eddie Money on March 31st, with tickets on sale March 8th at 12 noon for the Shinedown.
Eddie Money tickets are available now and may be purchased in person at del Lago Resort & Casino's box office or by calling the box office at 315-946-1695 or online at dellagoresort.com/entertainment.
Shinedown have built their name on rock songs both brutal in power and epic in scope. Now, with their latest album, Shinedown (Brent Smith, Barry Kerch, Eric Bass, and Zach Myers) veer away from that densely layered sonic palette and take a more direct approach.
Featuring lead single "Cut the Cord" — a blistering track that shot to #1 on Active Rock radio — Threat to Survival finds the multi-platinum-selling band achieving their most powerful sound ever and offering up their most important album to date.
Shinedown continually bring both staggering musicality and a powerful emotional complexity to their music. "There's always been a certain level of positivity with Shinedown — that's even where our name came from," says Smith. "There's a sense that everything that's bad has a little bit of good to it, just like everything that's good has a little bit of bad.
The songs on this album address the reality that we're all going to die at some point and that sometimes the willingness to survive is all you have. It's about holding onto that sheer will to live, and getting through whatever might come your way because the legacy that you leave behind is what will carry you on to your next journey."
After signing a recording contract with Columbia Records, Eddie Money burst onto the scene with his eponymous debut album in 1977. Fans immediately fell in love with his sound, and the album, which went double platinum, featured hits like "Baby Hold On" and "Two Tickets to Paradise." Money followed the success of his debut album with a stream of Top 40 hits, as well as some of the era's most creative videos for songs like "Think I'm in Love" and "Shakin." In 1986, Money released Can't Hold Back, which featured his classic Grammy-nominated duet with Ronnie Spector, "Take Me Home Tonight." The song reached No. 4 on the Billboard Hot 100.
The album went platinum and also featured the hit "I Wanna Go Back." These days, Money continues to delight new and old fans alike at venues throughout the country.
Guests must be 21 to attend shows at The Vine.
Additional upcoming show dates already announced at The Vine include:
Dustin Lynch: March 9th
Joan Jett and the Blackhearts: March 11th
Comedian, Bill Engvall: March 18th
Bret Michaels: March 24th
truTV's Impractical Jokers: April 1st
Night Ranger: April 15th
Jana Kramer: April 21st
Colt Ford: April 28th
Kansas: May 28th