In a girls basketball championship triple-header on Saturday at Rush-Henrietta High School, the Wayne-Finger Lakes leagues would sweep with titles in Class C1, C2 and B as the South Seneca Lady Falcons, the Gananda Blue Panthers, and the Mynderse Blue Devils would all hoist sectional blocks. For the defending state champion Lady Falcons it was their second straight sectional title and for Mynderse head coach Jerry Anderson, his second since taking the bench for the Lady Blue Devils five seasons ago. Full coverage below…
Mynderse 45, Wayland Cohocton 36 (Class B)
* FL1 Sports Video Replay
* Full game audio on FL1 Sports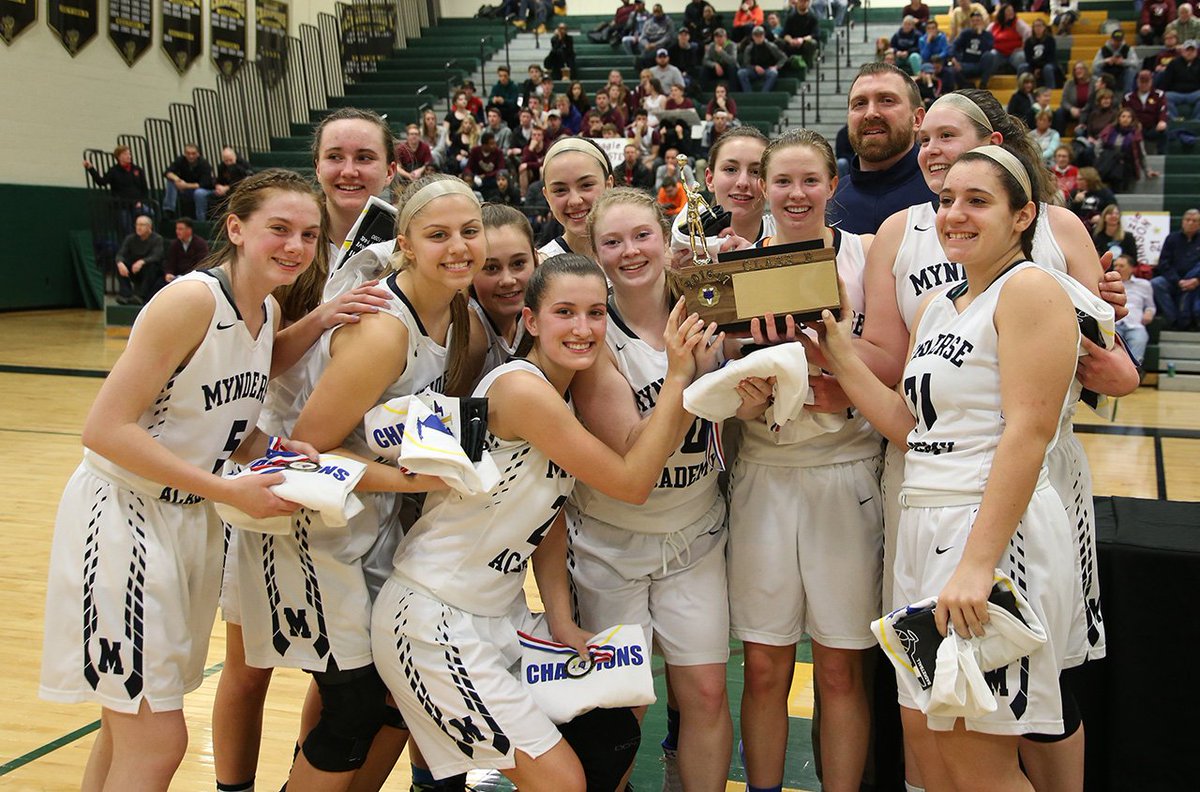 Mynderse erased a 21-13 halftime deficit led by a great defensive effort from senior Sarah Shaffer and company. Shaffer matched up for most of the 2nd half on Wayland-Cohocton's star, Alex Button, limiting to her to just 3 second half points. Offensively, Mynderse was led by the trio of Heidi Miller, Hayley Case, and Madison Barnett. Miller kept the game close in the 1st half with 9 points.
The Blue Devils trailed 25-15 in the third quarter but went on a 13-0 run. With just over four minutes left to play and the game tied at 33, senior guard Hayley Case hit back-to-back 3-pointers to ignite an 11-0 outburst capped off with a lay-up by Hannah Brown-Trice. Case scored 11 second half points, including three huge trifectas as the Lady Blue Devils captured their 11th Sectional title in school history.
Mynderse girls bring home the Class B title with a 45-36 win over Way-Co!!! pic.twitter.com/THrqejteZO

— FL Times Sports (@FLTimesSports) March 4, 2017
Heidi Miller – 15 points, 12 rebounds
Hayley Case – 11 points, 3 rebounds, 3 assists
Madison Barnett – 11 points, 4 steals, 3 rebounds
Mynderse moves on to face the Section 6 (TBD) representative in the state tournament on March 11th at Buffalo State University.
South Seneca 51, Caledonia-Mumford 42  (Class C2)
* FL1 Sports Video Replay
* Full game audio on FL1 Sports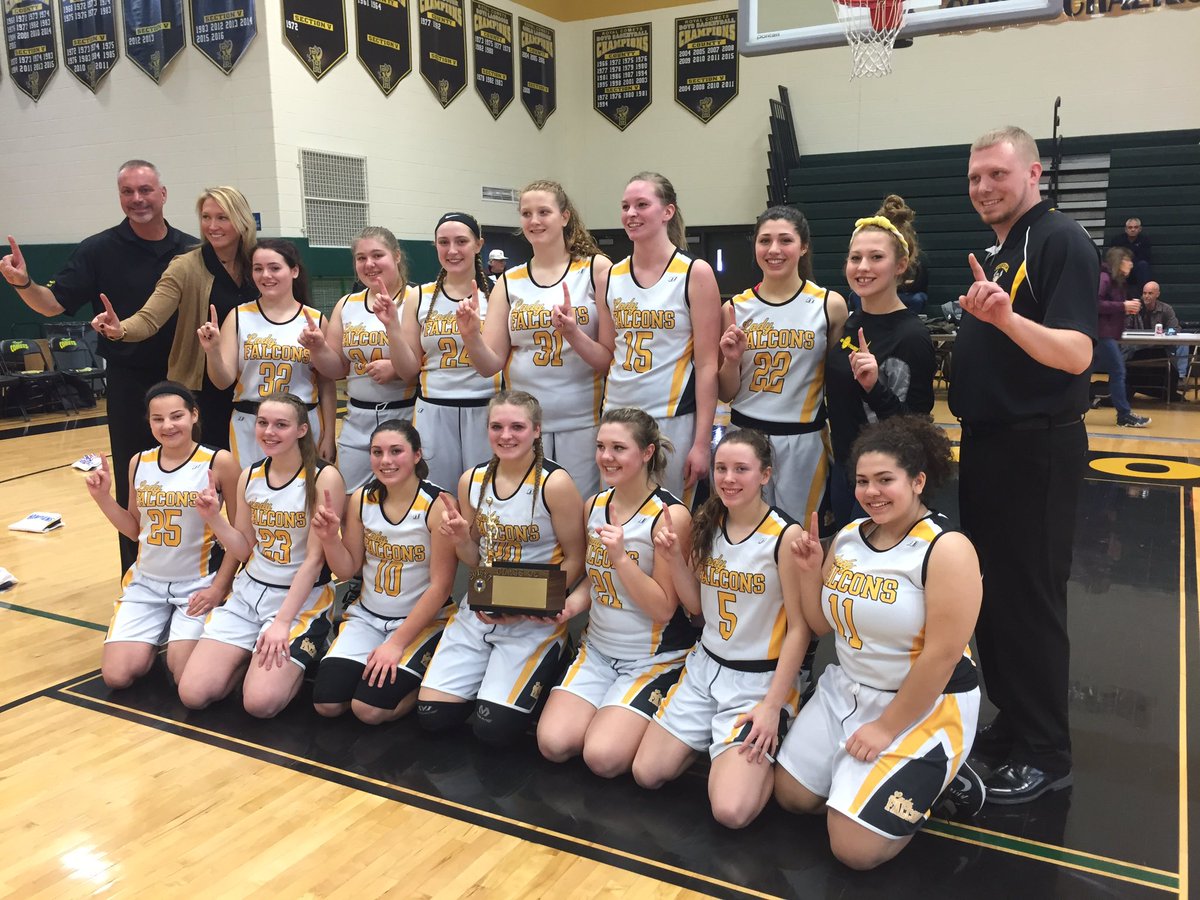 Emily Lavarnway – 14 points, 6 rebounds
Skylar Shaulis – 13 points, 8 rebounds, 4 steals
Mackenzie Kenyon – 11 points, 4 rebounds
Kelsey Shaulis – 9 points, 3 steals
Bailey Mingus – 4 points, 8 rebounds
It's all over!! South Seneca wins Class C2 title with 51-42 win over Cal-Mum! #FLThoops @NYSPHSAA pic.twitter.com/hG54iijx89

— FL Times Sports (@FLTimesSports) March 4, 2017
Gananda 34, Letchworth 32 (Class C1)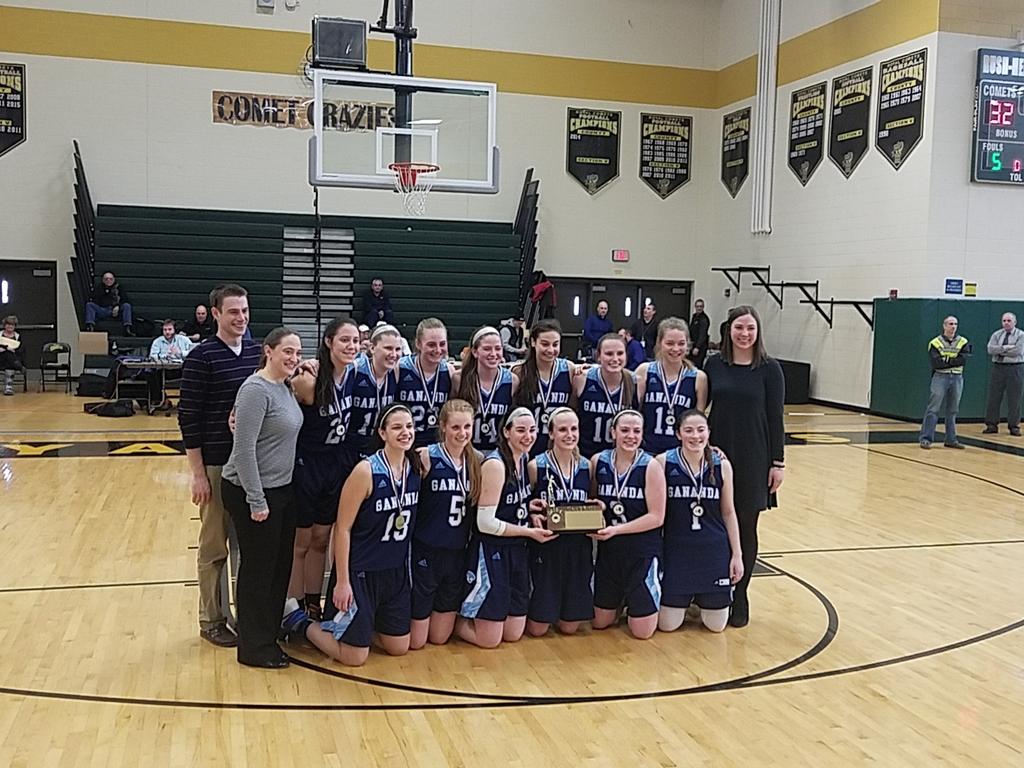 The Wayne County champions were led by Samantha Crumb's 12 points and Emma Drake who scored 7 and the Blue Panthers captured their second sectional title in school history. Crumb was named tournament MVP.
Congrats to Gananda Girls Varsity Basketball on their Section V Championship Title! Final score 34 to 32 #GanandaProud pic.twitter.com/SCvtY86rcM

— Gananda Schools (@WeAreGananda) March 4, 2017
South Seneca and Gananda will now square off in Bloomfield on Tuesday night for a berth into the NYS Play-Offs as the Section V Class C representative.
Video highlights from Saturday at Rush-Henrietta from Spectrum News.