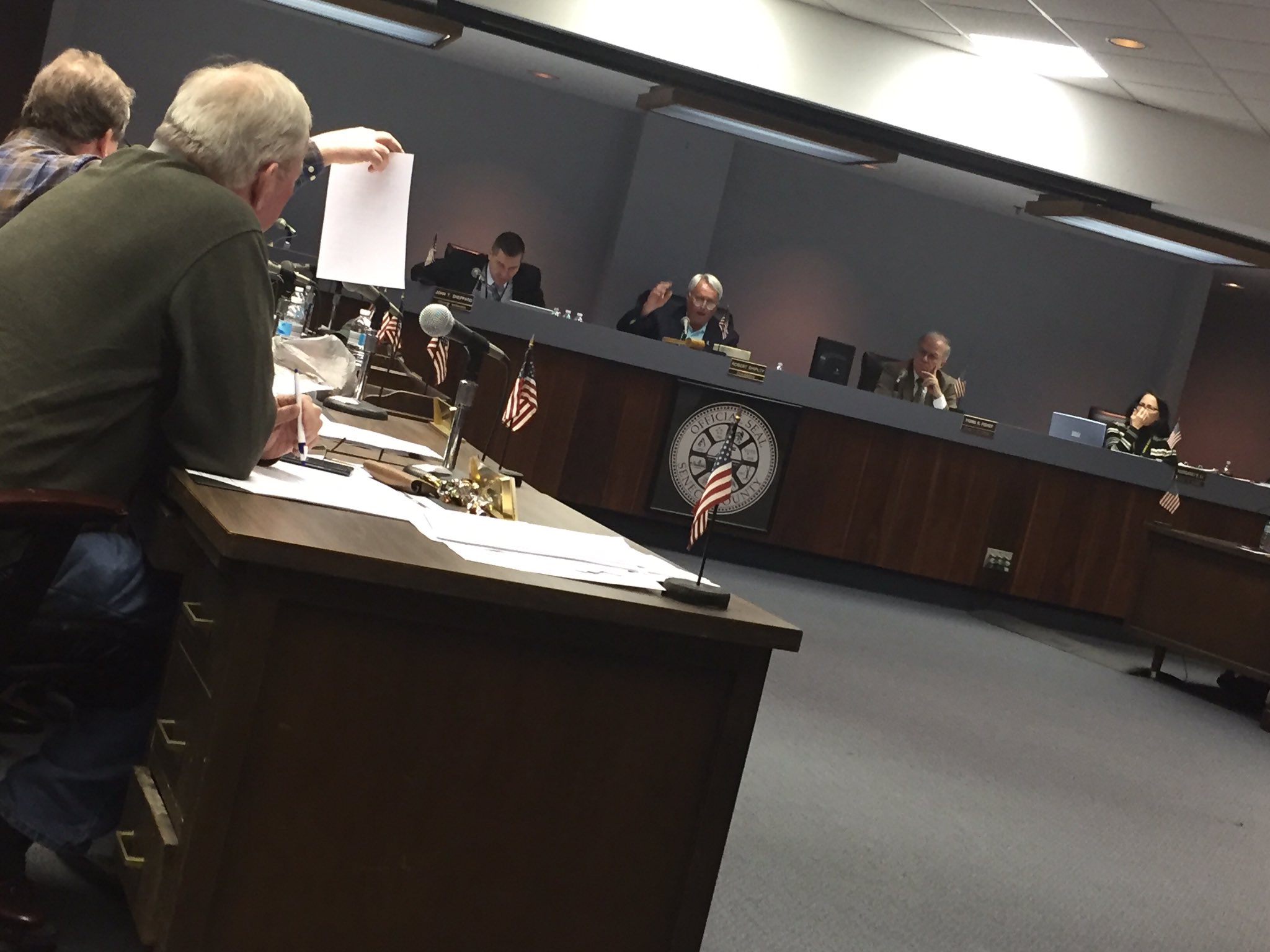 The entire Seneca County Board of Supervisors will vote at their next meeting on a measure that drew interesting dialogue from the body.
The Public Safety Committee voted unanimously to approve the purchase of body cameras, which will be purchased for the Seneca County Sheriff's Office, as well as the Seneca Falls Police Department. The funds will come from the STOP DWI program, which is the organization that will retain ownership of the cameras, with the two agencies being authorized to use them.
Waterloo Town Supervisor Gary Westfall asked why the Village of Waterloo was not included in the resolution, which would create a lease agreement between a company that would maintain the cameras, ensuring that they do not fall into disrepair.
Seneca County Sheriff Tim Luce said that the Waterloo Police Department had body cameras at one time, but the previous police chief elected to return them — rather than utilize them. "[The agreement] would enable us to work into a five-year lease, and allows us to have more, higher-quality cameras," Luce explained to the board.
While Junius Town Supervisor Greg Wadhams was not entirely comfortable with the prospect of the County funds contributing to equipment used by the Seneca Falls Police Department — Luce said that the usage of those STOP DWI funds is specific, which means that allocations can only be used for certain purposes. He also reiterated the earlier point, which contended that Seneca Falls would not own any of the equipment or cameras being purchased.
Luce continued, "It would mean less breakdowns and would help fight lawsuits against the force." Lawsuits against law enforcement have become an all-too-common reality for municipalities and agencies alike — as litigation has been more frequent with focus nationally on police officers in the field.
Fayette Town Supervisor Cindy Lorenzetti had a different take. She noted that the intent of body cameras was to protect those breaking laws. "I feel like body cams on our law enforcement in our area is misappropriation of money," she explained. "It's just there to protect whoever is getting arrested."
Romulus Town Supervisor David Kaiser said that those cameras were ultimately in place to protect the members of law enforcement from "he said, she said," scenarios.
The measure would create a five-year lease agreement, which would have equipment being replaced every two years tentatively.
The debate lasted for a few moments before wrapping up as the committee voted to approve the resolution. The entire board will vote on the matter at the next regular meeting scheduled for the board.