A 15-year-old agreement with New York Life was subject to a lot of debate at Tuesday's meeting of the Personnel Committee. That debate was not limited to members of the committee, either.
Almost everyone present who serves on the Seneca County Board of Supervisors had an opinion on the matter.
The story began with an agreement between Seneca County and New York Life in 2001 where that for-profit entity was given access to Seneca County employees. While on the surface it looks like a mundane issue, which hasn't created any trouble for Seneca County in the last few years — County Manager John Sheppard explained that it really sets a 'bad precedent'.
Several supervisors chimed in during the event — calling for the agreement to continue. "It's a benefit to the County's employees — I don't see why it shouldn't continue," Fayette Town Supervisor Cindy Lorenzetti said.
While the benefit itself does have a positive aspects for employees, Sheppard says it sets a 'bad precedent' and creates exposure.
He explained, "In my opinion [it's] wholly inappropriate. Capital assets, employee compensation, office equipment, administration effort, etc. are all funded through our constituent's tax levy to provide services to those paying the bill."
Sheppard continued, "The levy should not be used to facilitate private, for profit solicitations to a captive municipal roster on taxpayer funded time using taxpayer funded assets."
The question many had during last night's debate about the future of New York Life and Seneca County circled around benefits offered to employees; or if those benefits would continue to be offered to employees.
Sheppard explained that New York Life is welcomed, like any company, to participate in the annual, county sponsored Benefits Fair. He said, "This is an opportunity for private entities to make initial solicitations to our employees once annually."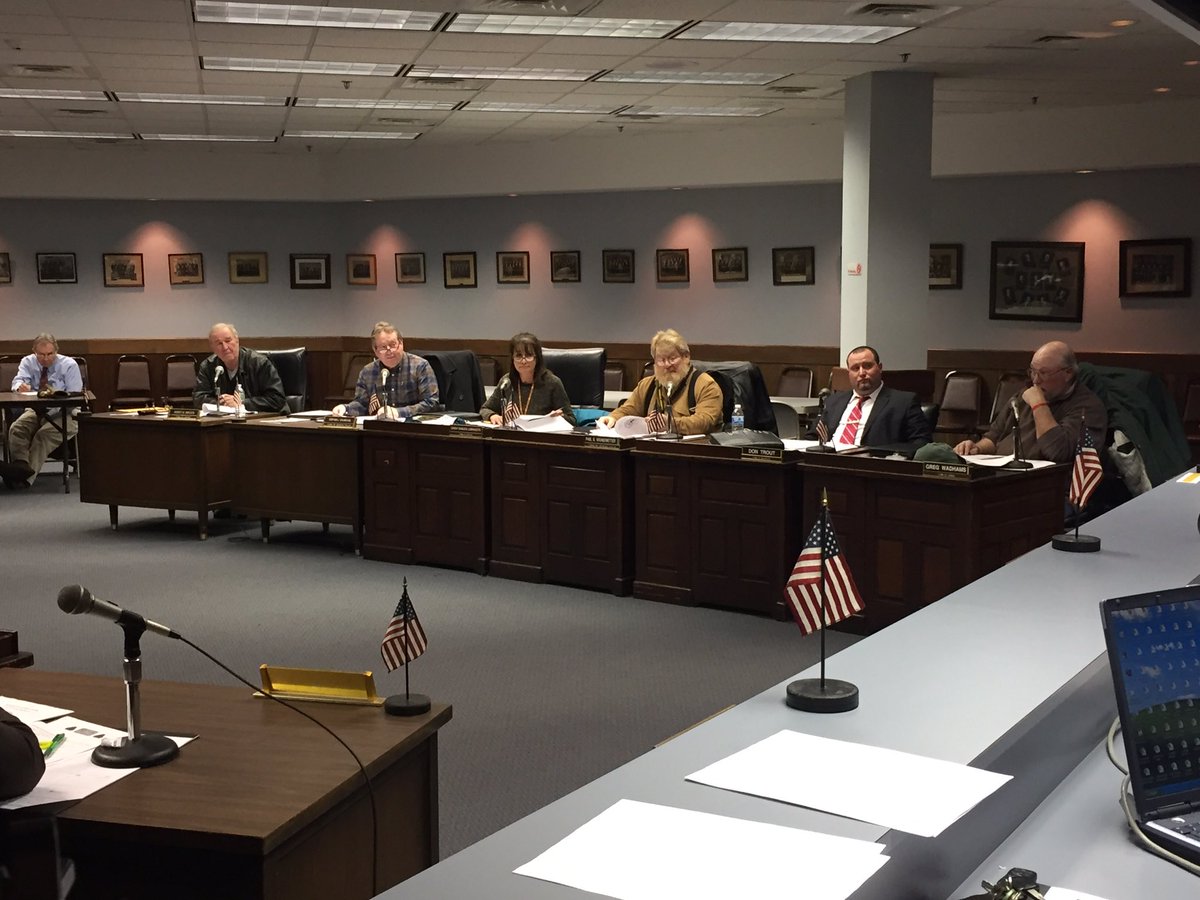 Employees can designate payroll deductions of their choosing; which will continue, according to the County Manager. The change will come in form of county accommodations.
"Seneca County will no longer accommodate for profit entities to solicit or administer their products in municipal buildings, during paid time or with the expectation of administrative support from county staff."
The resolution that came before the Personnel Committee would have 'reinitialized' a letter of understanding between Seneca County and New York Life to continue the arrangement.
Seneca Falls Town Supervisor Greg Lazzaro, Lodi Town Supervisor Lee Davidson, Covert Town Supervisor Michael Reynolds, and Waterloo Supervisor Don Trout voted 3 to 1 against the resolution.
Supervisor Lazzaro was the only individual to vote for reinstating the agreement.
A brief moment of stunned silence followed the resolutions defeat, which was followed by Supervisor Lorenzetti posing the question many were wondering about: "So, that's it?" she asked.
Lazzaro responded forcefully — pointing out that discussion on the matter was over because the committee meeting was adjourned. A few remarks were murmured between supervisors, but the act had been completed.
The debate would be reignited later during Supervisor Lorenzetti's Government Operations Committee — where many of those unanswered questions were raised again by supervisors.
However, with the measure having been axed by the Personnel Committee — County Manager Sheppard will now move forward by discontinuing the former agreement. A letter will be sent to New York Life in the coming days.
Sheppard notes that automatic payroll deductions will continue at the employees discretion. All administrative requirements of individual policies will be executed at the direction of the employee.
New York Life did not have a comment on this matter. However, representatives spoke at the last regular board meeting, when this agreement first came before the supervisors. The board sent the issue back to committee, which resulted in the agreement being axed.