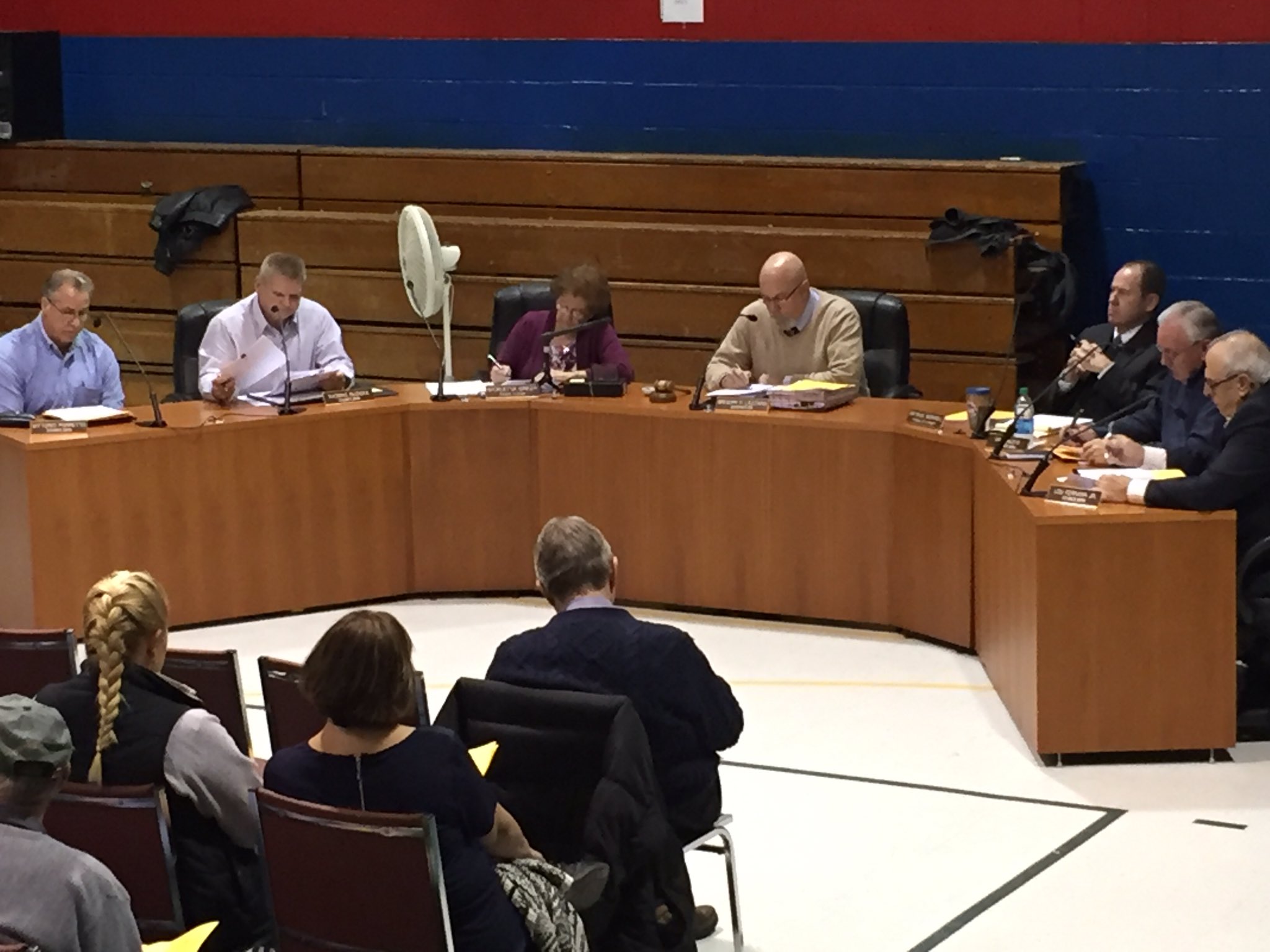 On Tuesday the Seneca Falls Town Board held it's annual organizational meeting.
There were two new faces to the five-person council. Lou Ferrara Jr. and Thomas Ruzicka defeated Mary Sarratori and Annette Lutz in a contentious race on November 8th for two seats that had been earlier vacated by Chad Sanderson and Jim Ricci.
Many of the issues hashed out by those speaking during public comment at Tuesday's meeting were items regularly featured in 2016's meetings.
Valarie Sandlas, addressing the board over many of the actions taken in 2016 by that body — asked Town Supervisor Greg Lazzaro to "lead" those who elected him — or quit. She applauded the efforts of those four board members who voted in favor of Local Law No. 3, which was passed during December's regularly scheduled meeting.
John Garee, who addressed the board multiple times in 2016 talked about a recent encounter with Seneca Meadows Landfill District Manager Kyle Black, who he says told him if the wind blows 15 mph or greater — the smell is harder to control.
He noted that Black did acknowledge the odor complaint, which had been called in to the facility from Garee's residence.
Jim Sandlas, resident of Seneca Falls had a series of questions for the new board. He brought a variety of fiscal concerns to the board, which Sandlas said he hoped could be addressed or explained more thoroughly at some point.
"The board took a vote at the last meeting to write-off a $300,000 water bill. How does this happen?" he asked the five-person board. "How could the water not be shut off and who's monitoring that?" he continued.
He also asked the board about Seneca Meadows Landfill's leachate bill, which according to Sandlas, had not been paid yet.
Sandlas inquired about two billing issues, which he believes should be addressed by the board. One of those issues was the billing of water to the Town of Fayette. The other included billing from sewer lines run out to the Petro center in Tyre.
The board didn't speak to any of the aforementioned questions or concerns voiced by Sandlas.
The board sent multiple issues, which were on Tuesday's agenda back to committee. Committee assignments were handed out to board members — but were not made public as they have not been agreed to yet.
Supervisor Lazzaro noted that those assignments should be publicly displayed on SenecaFalls.com in the coming week. FingerLakes1.com will provide an update to this story when those committee assignments are made official.
It's a return to committee assignments, which had previously been stripped from three members of the board in 2016. However, committee coverage is expected to return to normal after draft assignments are accepted by the board.