Seven Wayne-Finger Lakes boys basketball teams were in action on Wednesday night.
The biggest story of the night may be that the Romulus Warriors are 1-0 after beating Bradford in overtime in Romulus. Cameron Laskoski led the scoring for the Warriors while Maurecio Mercedes-Rivera had 13. Bragon Passamonte pitched in 10 points while pulling down 15 rebounds. Bradford was led by Johan Sabel who finished with 15.
In Seneca Falls, the #2 ranked Mynderse Blue Devils ran away from RCMCS with a 82-47 win. Senior center Jake Mein had another dominant performance finishing with 19 points and 14 rebounds. Jake Jones scored 12 and junior Devin Anderson had 11 point and 6 boards. Mynderse will be home again on Monday night to face Nick Klein and the Red Creek Rams.
In Wayne County league action, the East Rochester Bombers opened their season on the road with a 61-46 victory over the Williamson Marauders. Shamire Caraway led the Bombers' scoring with 20 and Cole Lindsay had 12. Edwin Wynn had 10 points for Williamson in the loss.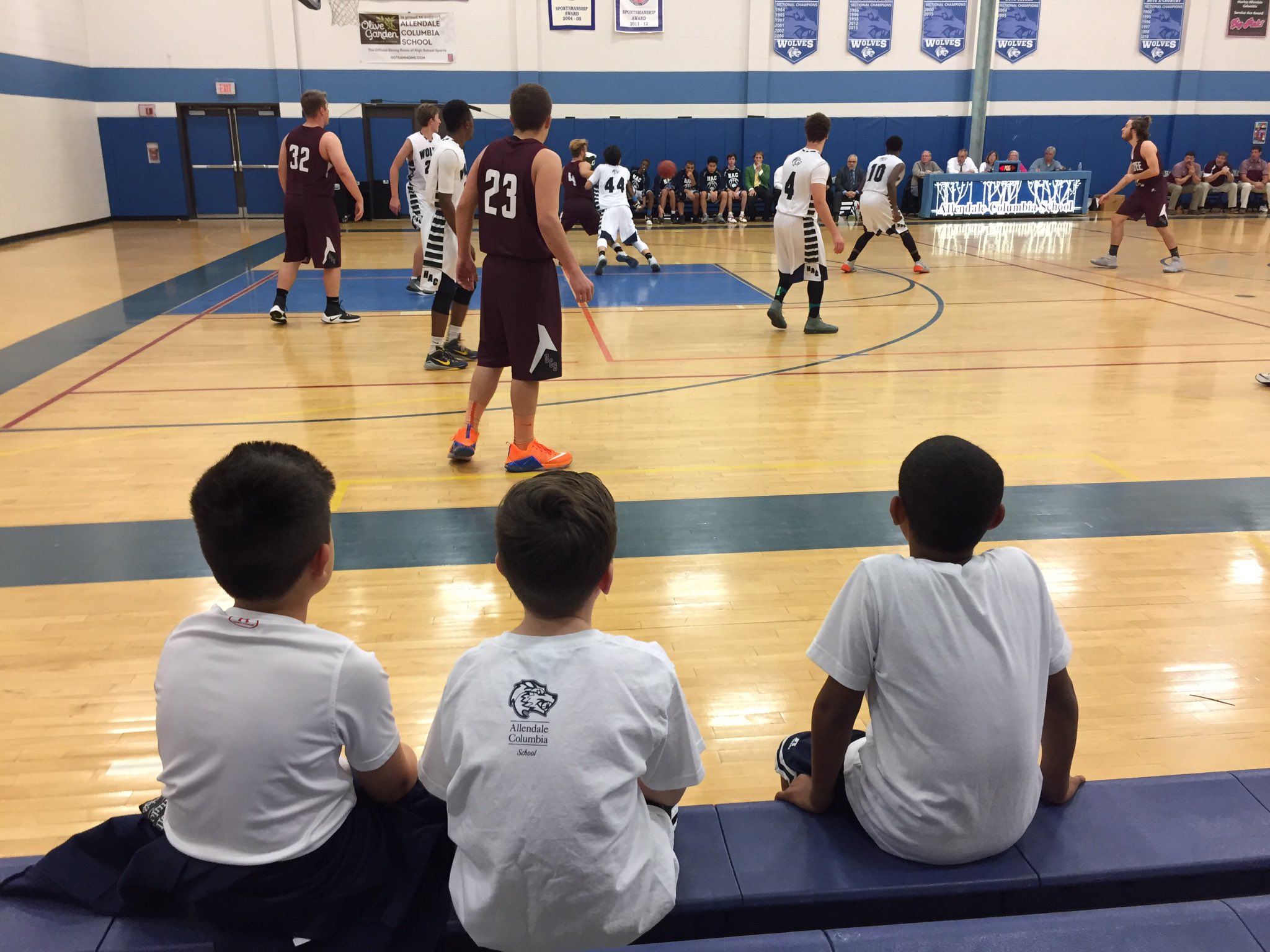 Finger Lakes West competition got underway as well on Wednesday night as the Dundee Scots defeated Harley-Allendale Columbia, 61-46. Bobby Strait led all scorers with 16 points while Scots teammate Wylie Hall had 12. Jamaar Paisley scored 15 points for the Wolves in the loss.
Honeoye was in Campbell-Savona to face Avoca where they came up short losing 59-51. Jon Marble had 15 point while Jonnie Viera had 13.
Five Wayne-Finger Lakes girls teams were on the court Wednesday night including the defending Class C State Champion South Seneca Lady Falcons.
In their first game since winning the state title in March, South Seneca held off Pal-Mac on their home court to win 50-33. South Seneca trailed by 3 after the first quarter but would storm back in the 2nd period outscoring the Red Raiders 16-3. Mackenzie Kenyon was the game's leading scorer with 16.
The Waterloo Lady Indians opened their season on the road with a 44-25 victory over Avon and HAC rolled past Dundee 58-25.
Upcoming W-FL Boys Basketball Schedule
THURSDAY
#7 Midlakes at Bloomfield
Sodus at NR-Wolcott
FRIDAY
#9 Marcus Whitman at #5 Wayne
#6 Lyons vs Waterloo (at Waterloo HOF Classic)
Weedsport vs #10 Penn Yan (at Waterloo HOF Classic)
Hammondsport at Dundee
#4 Clyde-Savannah at World of Inquiry
Red Creek at Gananda
Vertus at #8 East Rochester
Sodus at South Seneca
Geneva vs TBD (at Eastridge Tournament)
SATURDAY
Geneva vs TBD (at Eastridge Tournament)
Jamesville-Dewitt vs #1 Newark (at Waterloo HOF Classic on FL1 Sports, 4 pm)
Weedsport/#10 Penn Yan vs #6 Lyons/Waterloo (at HOF Classic on FL1 Sports, 6 pm)
Weedsport/#10 Penn Yan vs #6 Lyons/Waterloo (at HOF Classic on FL1 Sports, 8 pm)

Thursday's W-FL Girls Basketball Schedule
Weedsport at Clyde-Savannah
Dansville at Newark
East Rochester at Byron-Bergen
Wednesday Night Tweets:
#palmachs pic.twitter.com/q9QepoHhTd

— Pal-Mac Athletics (@palmacsports) December 1, 2016
Great season opener by the bombers in a 61-46. Shamire Caraway, leading scorer, had 20 points in his debut! #ERVB #1-0

— Bombers Basketball (@_ERVB) December 1, 2016
1-0

— iceman (@MatCicero5) December 1, 2016
Romulus 59, Bradford 53, Final OT.

— Bill Collmer (@BC_SVTB) December 1, 2016
South Seneca wins by 17

— Pal-Mac Athletics (@palmacsports) December 1, 2016
RT @JTruong401: @ACSRochester LS Students supporting @HACAthletics boys' #basketball game tonight #Wolves pic.twitter.com/EJAziCtfdO

— Allendale Columbia (@ACSRochester) December 1, 2016
W-FL Boys Basketball Standings
| | | | | | | | | | | | |
| --- | --- | --- | --- | --- | --- | --- | --- | --- | --- | --- | --- |
| | FINGER LAKES EAST STANDINGS |   | W |   | L | GB |   | W |   | L | STK |
| 1 | MYNDERSE BLUE DEVILS | | 0 | – | 0 | – | | 4 | – | 0 | W4 |
| 2 | GENEVA PANTHERS | | 0 | – | 0 | – | | 1 | – | 0 | W1 |
| 3 | WATERLOO INDIANS | | 0 | – | 0 | – | | 1 | – | 0 | W1 |
| 4 | MIDLAKES SCREAMING EAGLES | | 0 | – | 0 | – | | 1 | – | 0 | W1 |
| 5 | NEWARK REDS | | 0 | – | 0 | – | | 0 | – | 0 | – |
| 6 | WAYNE EAGLES | | 0 | – | 0 | – | | 0 | – | 0 | – |
| 7 | PENN YAN MUSTANGS | | 0 | – | 0 | – | | 0 | – | 0 | – |
| 8 | PAL-MAC RED RAIDERS | | 0 | – | 0 | – | | 0 | – | 1 | L1 |
| |  . | | | | | | | | | | |
| | FINGER LAKES WEST STANDINGS |   | W |   | L | GB |   | W |   | L | STR |
| 1 | DUNDEE SCOTS | | 1 | – | 0 | – | | 1 | – | 0 | W1 |
| 2 | RED JACKET INDIANS | | 0 | – | 0 | 0.5 | | 1 | – | 1 | W1 |
| 3 | HONEOYE BULLDOGS | | 0 | – | 0 | 0.5 | | 0 | – | 1 | L1 |
| 4 | ROMULUS WARRIORS | | 0 | – | 0 | 0.5 | | 1 | – | 0 | W1 |
| 6 | BLOOMFIELD BOMBERS | | 0 | – | 0 | 0.5 | | 0 | – | 1 | L1 |
| 7 | MARCUS WHITMAN WILDCATS | | 0 | – | 0 | 0.5 | | 0 | – | 1 | L1 |
| 8 | NAPLES BIG GREEN | | 0 | – | 0 | 0.5 | | 0 | – | 1 | L1 |
| 8 | SOUTH SENECA FALCONS | | 0 | – | 0 | 0.5 | | 0 | – | 1 | L1 |
| 9 | H.A.C. WOLVES | | 0 | – | 1 | 1 | | 0 | – | 1 | L1 |
| |  . | | | | | | | | | | |
| | WAYNE COUNTY STANDINGS |   | W |   | L | GB |   | W |   | L | STR |
| 1 | LYONS LIONS | | 1 | – | 0 | – | | 2 | – | 0 | W2 |
| 2 | EAST ROCHESTER BOMBERS | | 1 | – | 0 | – | | 1 | – | 0 | W1 |
| 3 | SODUS SPARTANS | | 0 | – | 0 | .5 | | 0 | – | 0 | – |
| 4 | CLYDE-SAVANNAH GOLDEN EAGLES | | 0 | – | 0 | .5 | | 0 | – | 1 | L1 |
| 5 | GANANDA WILDCATS | | 0 | – | 0 | .5 | | 0 | – | 1 | L1 |
| 6 | NORTH ROSE-WOLCOTT COUGARS | | 0 | – | 0 | .5 | | 0 | – | 1 | L1 |
| 7 | RED CREEK RAMS | | 0 | – | 0 | .5 | | 0 | – | 2 | L2 |
| 8 | WILLIAMSON MARAUDERS | | 0 | – | 1 | 1.0 | | 0 | – | 1 | L1 |
| 9 | MARION BLACK KNIGHTS | | 0 | – | 1 | 1.0 | | 0 | – | 3 | L3 |