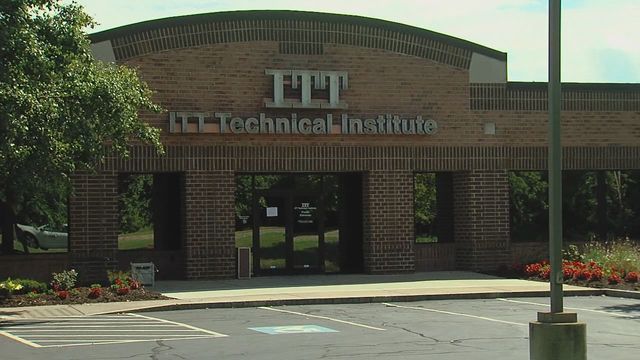 Cayuga Community College announced on Friday that they will be making special accommodations for ITT students. The announcement came just days after ITT shuttered all of it's operations across the U.S.
In a statement released Friday afternoon the college said, "A team of dedicated Faculty Advisors, Student Success Advocates, Career Counselors and Financial Aid staff are now available to help students maximize transfer of credits, assist with the process for evaluating credit by experience, answer any financial questions, and find the most comparable path to degree completion, both on the Auburn and Fulton campuses, as well as online."
"Cayuga Community College stands ready to help these students, whether they were just starting or finishing up a degree," said President Brian M. Durant. "I think Cayuga will be a great option for them based on our program options, small classes, great professors, and overall affordability. Our message to them is that we want them to continue their education and we want them to be a part of Cayuga Community College."
Though the fall semester has begun, many on-line and late-start courses are still available. ITT students may best benefit from Cayuga's School of Sciences, Technology, Engineering and Math offerings, where students pursue degrees and certificates in Computer Hardware and Software Design, Information Technology, Electrical Technology, GIS, Mechanical Technology, and Plastics Technology to name just a few. A full range of Liberal Arts and Sciences courses and programs are also available.
Other plans that are being considered include waiving placement testing if a student has successfully completed a college-level Math or English class, and earning credit for life experience, to maximize credits towards a degree.
"Cayuga Community College, with our open admissions policy and combination of work-force training and academic study may be the obvious choice for these students. And we're here to help them navigate their next steps," said Durant.
For more information visit the Cayuga Community College website, which will be updated in the coming days to reflect what the process will look like for prospective students.