A strong second half showing gave Syracuse (8-4) an 82-52 victory over Arkansas State (5-7) Saturday afternoon at the Carrier Dome.
The Orange, who have been plagued this season with troubles in the second half, put it together shooting 15-of-28 (53.6 percent) in the second half including 10-of-11 from the charity stripe. Tyus Battle and Elijah Hughes led the charge with 17 points each followed by 15 points from Oshae Brissett.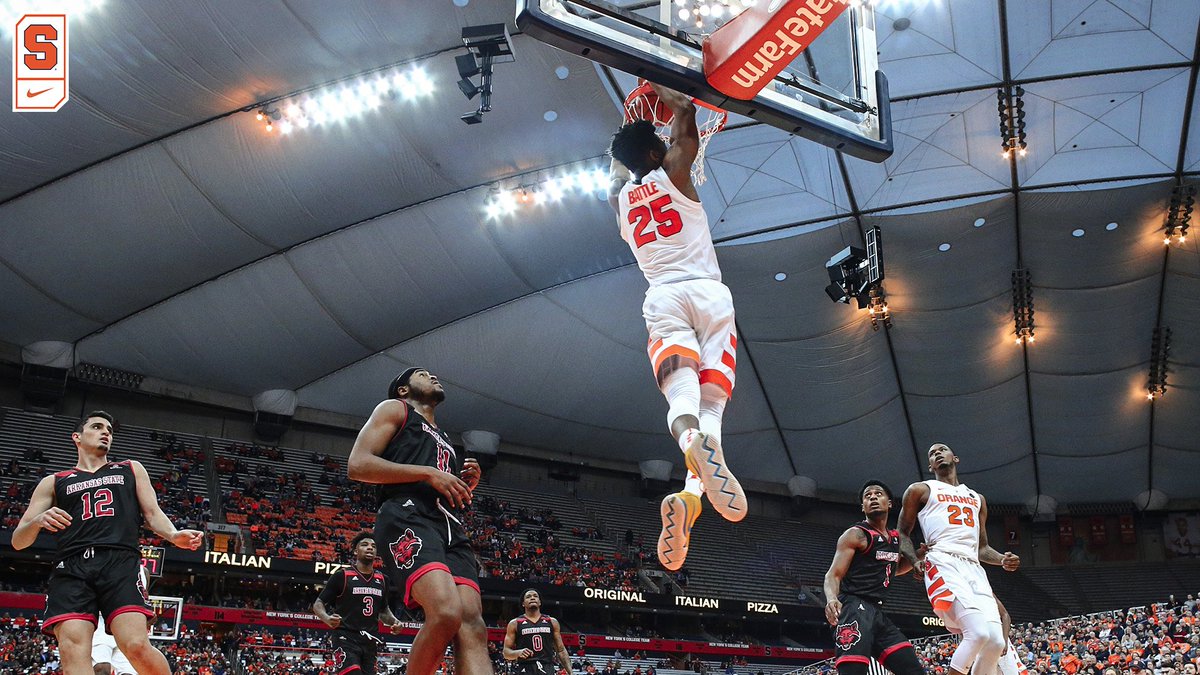 Paschal Chukwu led the Orange with a season-high 13 rebounds while Brissett narrowly missed his fourth double-double of the season wrangling in nine of his own.
HIGHLIGHTS:
COACH BOEHEIM POST GAME:
POST GAME LOCKER ROOM: