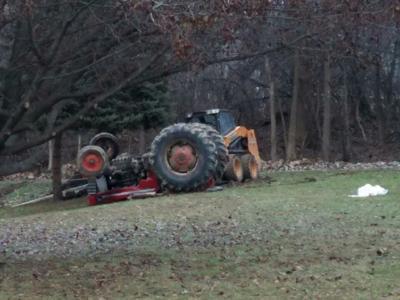 A man in Brutus died operating a tractor, according to police, who launched an investigation into the incident late-Friday.
The Cayuga County Sheriff's Office reports that deputies responded to an accident involving a tractor at 9475 Oakland road in Brutus. The operator, a 45-year-old male, was deceased.
The investigation was not complete as of Friday evening, and authorities were unsure whether the man died as result of the accident, or if a medical emergency caused his death.
Identity of the man involved in the incident is going to be withheld until Monday, according to the Sheriff's Office, who said they are continuing to contact family members.