A new Auburn business complex comprised of a WellNow Urgent Care and an Aspen Dental is set to open at 271 Grant Ave.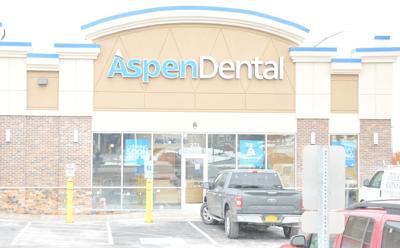 A ribbon-cutting ceremony for WellNow is slated for 9 a.m. Wednesday, Dec. 12. With local and state officials and regional business leaders in attendance, the public is invited to tour the facility and learn about the provided services. An open house at the facility runs from 8 a.m. to noon on Wednesday.
Beginning Thursday, WellNow will be open to help treat non-life-threatening injuries and illnesses seven days a week from 8 a.m. to 8 p.m.
Aspen Dental, which is moving from its location at 1578 Clark St. Road in Aurelius, will begin operating at the new site Monday, Dec. 17. The office will be open Monday through Wednesday from 7:30 a.m. to 5:30 p.m.; Thursdays 10 a.m. to 7 p.m.; Fridays from 8 a.m. to 1 p.m.; as well as select Saturdays. Walk-ins and emergencies are welcome.
The Auburn Citizen:
Read More