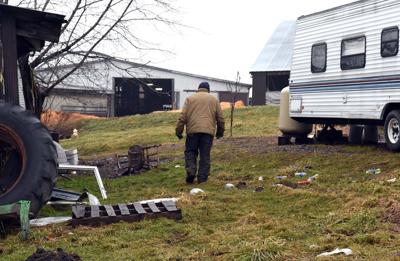 A judge Monday ordered no further fines in the case of Joseph Tidd, an Owasco farmer cited by the town earlier this year after he housed workers on his farm in violation of a town order.
Owasco Town Justice Mark DiVietro on Monday did not issue any new fines against Tidd, owner of Melrose Farms, but ordered a one-year conditional discharge that would allow the town to reopen the case against him and pursue further judgement if any new violations were found.
Tidd was cited by the town in September after one of the dairy's workers came forward in a letter to say workers were still living in a building the town had months earlier ordered Tidd to stop using as housing.
When the town first issued a cease-and-desist order in February, workers and their families, including toddlers, described unsafe conditions that included cockroaches and mice and exposed electrical wiring.
The Auburn Citizen:
Read More