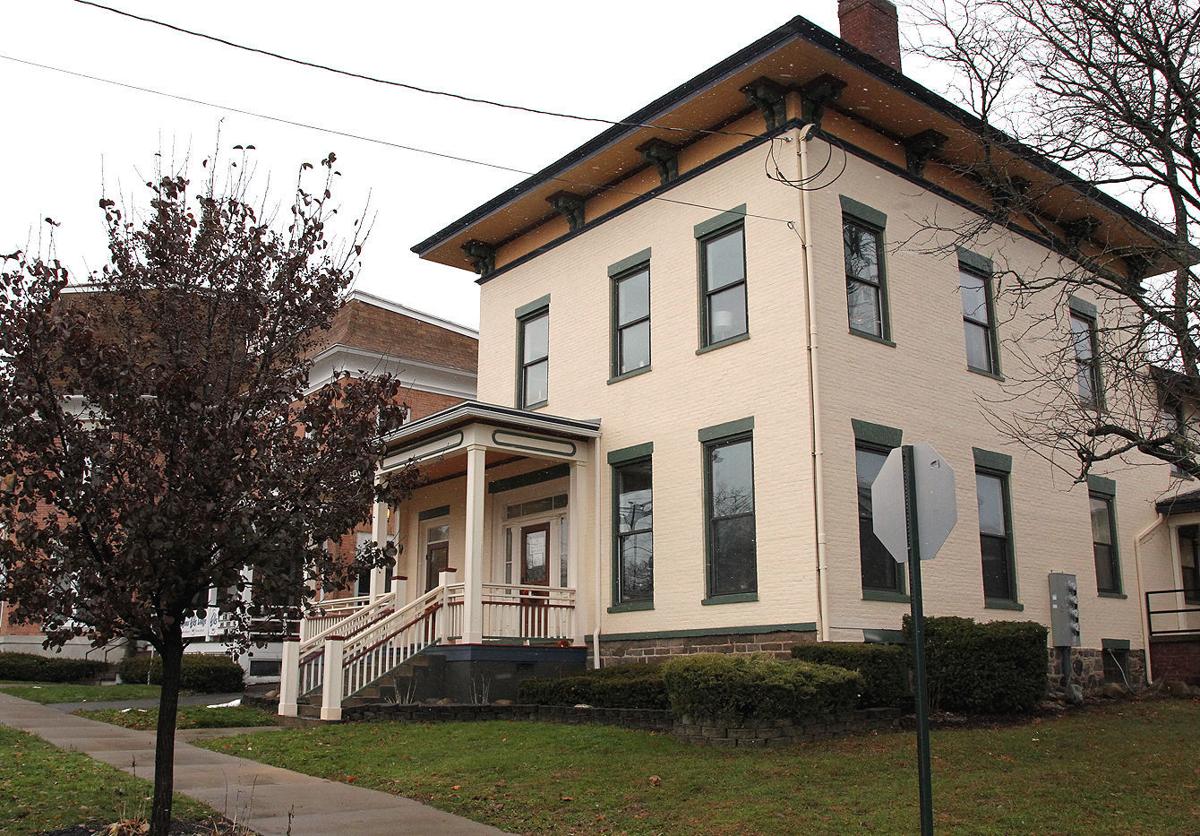 The view last week from the huge front and corner windows on the second floor of a former Wayne County office building at 30 Church St. was of a snow-covered town square park, surrounded by a mix of public and private buildings that are now part of a national historic district.
"It's the epitome of the small town," said Janelle Cooper, executive director of the Wayne County Action program, whose agency has made this historic building the new home for its central administration.
It's a view that if Wayne County had its way two years ago, wouldn't have been possible, because the building would not be there anymore.
Two years ago the county was on the verge of tearing the building down, citing it as surplus property in need of thousands of dollars in repairs. When gone, it was to be replaced by 11 parking spaces.
However, preservationists in Lyons fought the plan, convincing some reluctant supervisors that the building, as well as a former bakery just down the way on Church Street, were both worth saving.
The county put 30 Church St., sometimes called the Arseneau House for the doctor who once saw patients there, as well as 24 Church St. up for auction.