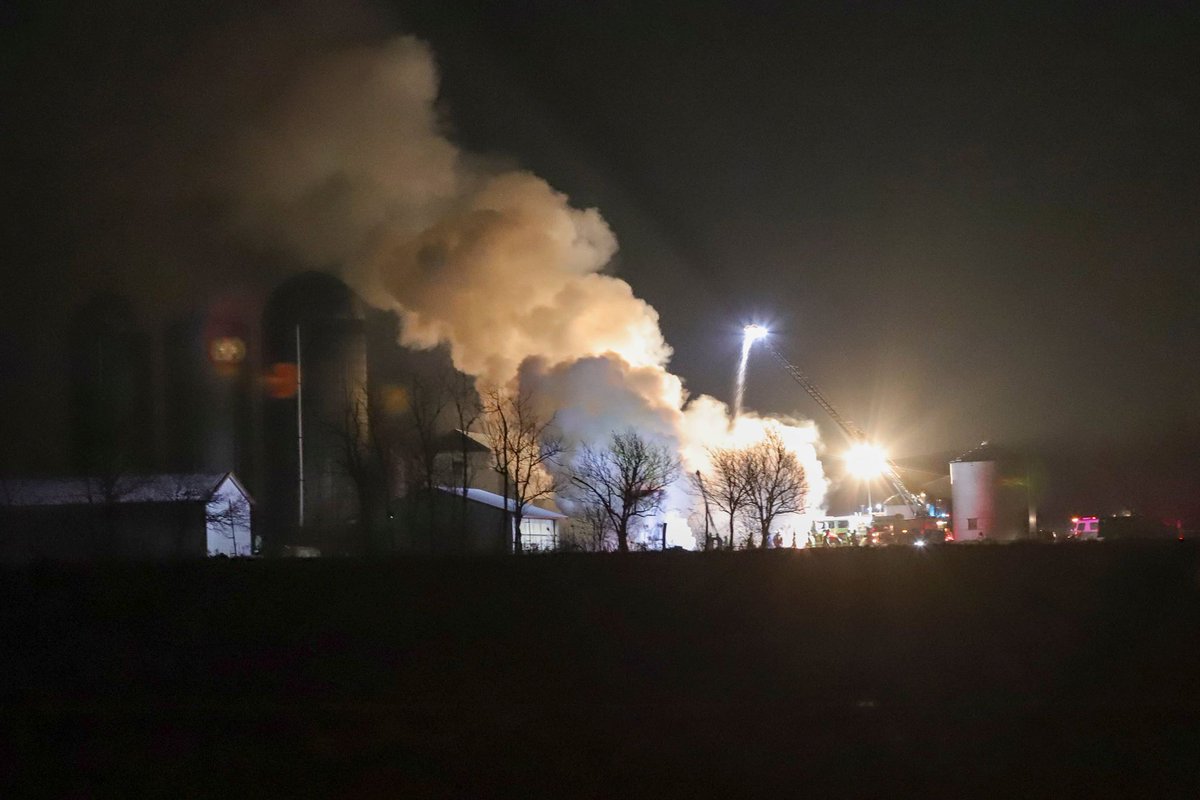 The Ovid Fire Department reports that they were dispatched to a grain dryer fire at a barn on County Road 129 — near Swick Road Friday evening.
Firefighters from Romulus, Lodi, and Interlaken were also dispatched to the scene.
It's unclear how much damage was done to the involved property — but photos from the scene by Rachel Burkholder, show the heavy smoke coming from the structure.
Reports indicate that there were no injuries.