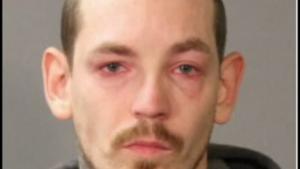 An Auburn man accused of disseminating indecent material to a minor in November has been arrested on additional charges following a lengthy investigation into a relationship between himself and a juvenile female, according to Cayuga County Sheriff Gould.
Todd Klino, 31, of Auburn was charged with first-degree disseminating indecent materials to a minor. At the time, deputies said the offenses included sending inappropriate text messages to a juvenile over a span of months.
Gould reports that Klino has since been charged with third-degree rape and third-degree criminal sex act. The charges stem from conduct he engaged in at a local hotel with the juvenile.
He is scheduled to appear in Auburn City Court on November 30th. The investigation remains active, according to Sheriff Gould — who says that anyone with information on the investigation should call (315) 253-6562.
This story will be updated as more information becomes available.