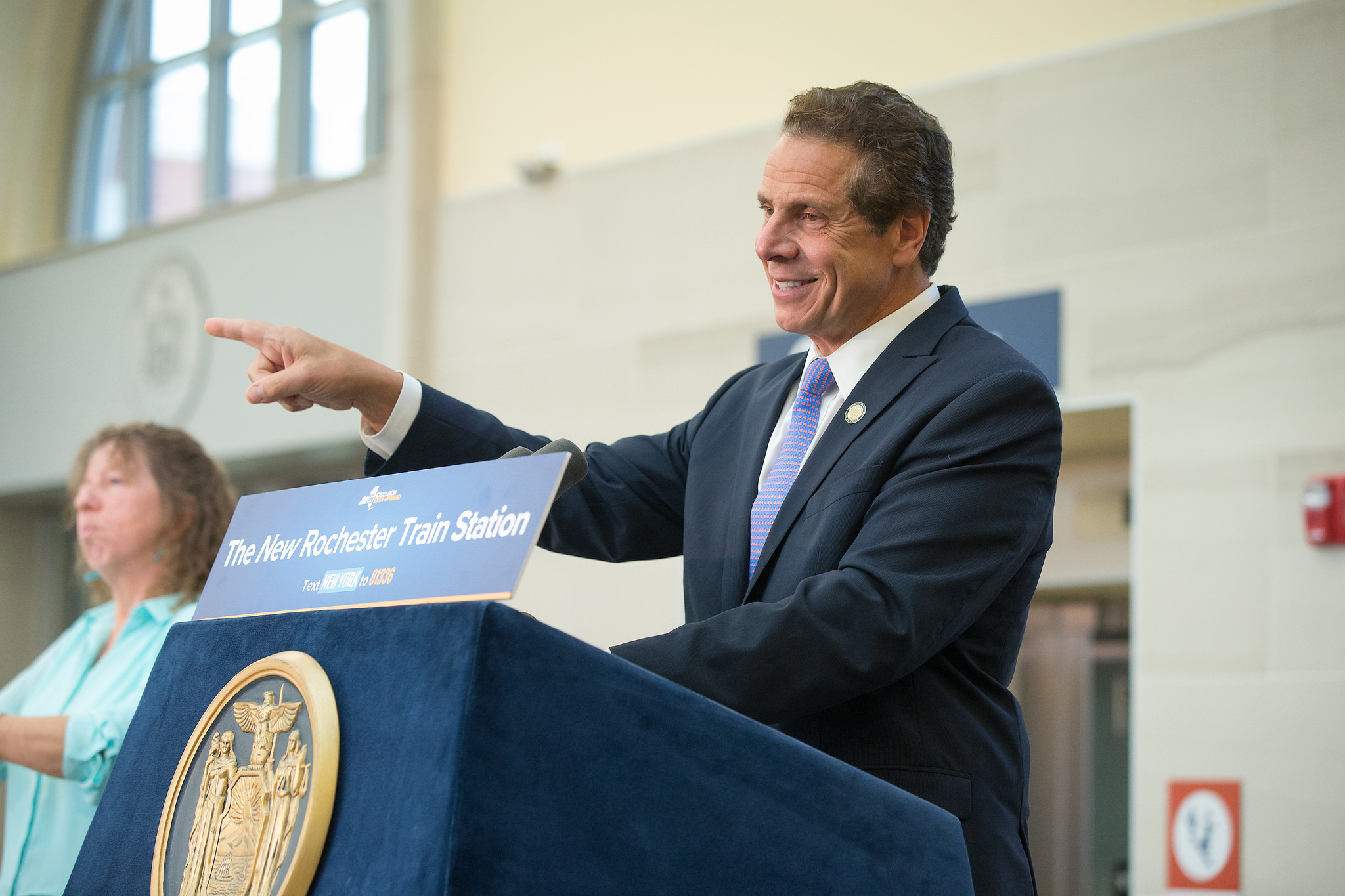 With Democrats taking control of the state Senate in January, geographical power in New York has been centralized downstate.
Upstate Republicans have long warned it could mean the marginalization of those outside of the Metropolitan Transit Authority's reach. The significantly fewer Democrats in Upstate have promised to promote the interests of the entire state and Tuesday, Gov. Andrew Cuomo echoed those sentiments during a trip to Buffalo.
"I'm Upstate's voice," he said. "They have a very loud voice in the room. It's my voice."
Cuomo repeated his oft-made claim that no governor has paid more time, attention and resources to the region. He said the administration has directed $32 billion in assistance to create jobs, attract business, and other economic development efforts.
"It's not because I'm from Upstate," he said. "It's because I love Upstate and it's because by right and by fairness, Upstate New York had been neglected for many, many years by state government and my administration is committed to compensating for the lack of attention that Upstate New Yorkers received."
Spectrum News – Rochester:
Read More