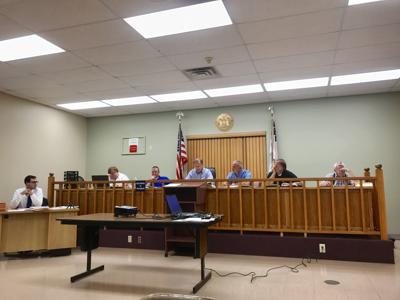 The town of Sennett will get help from the state to finance a multi-million dollar water infrastructure project.
Gov. Andrew Cuomo's office announced this week that Sennett will receive $1,781,400 through the state's Water Infrastructure Improvement Act program. The funding will cover 60 percent of the cost of the project.
The total cost is $2,969,000.
In August, the Sennett town board decided to advance the water system upgrades. The project includes replacing water mains on Depot, Healy and Jericho roads, and additional lines on Grant Avenue.
New water mains will be added on Mutton Hill and County House roads. The new lines will be connected to a new 300,000-gallon water storage tank, which at a price tag of $1.47 million accounts for nearly half of the project's cost.
Sennett Supervisor Peter Adams explained in an email Thursday that the project will benefit residents in the town's Water District Nos. 1 and 3, and replacing the water tank that's been offline since 2008 will provide better fire protection.
The benefits of the new tank will extend to residents in the village of Weedsport who receives water from the town. Adams raised the possibility that it may benefit Brutus residents, too, if the town connects to the Sennett water system.
AuburnPub.com:
Read More