CC Sabathia had hoped to finish his career in Yankees pinstripes, and the big left-hander will have that opportunity, as Sabathia and the club have signed a one-year, $8 million deal.
Like outfielder Brett Gardner, who agreed to a one-year, $7.5 million pact last week, Sabathia had expressed a strong preference for staying with New York. General manager Brian Cashman said that the team's familiarity with the veterans cleared the way for smooth negotiations.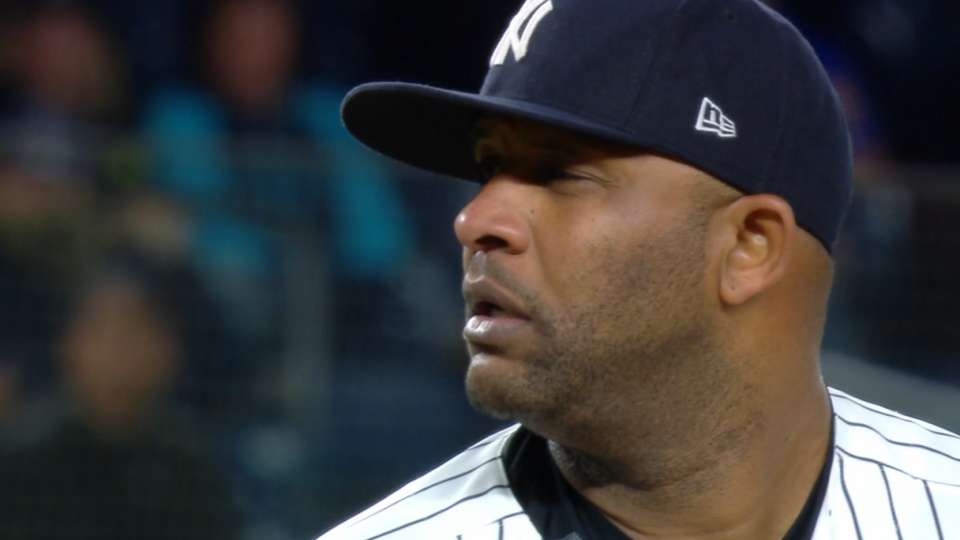 "Since we know the players, we know what we're getting," Cashman said in Carlsbad, Calif. "First and foremost, we feel like they're productive players and they can have a positive impact on that win column for us. … These are known commodities. We know exactly who they are in that clubhouse, who they are dealing with, our press and our fans, and obviously, most importantly, competing on the field of play. That would be the more vital component."
Though three other clubs are believed to have reached out to the 38-year-old Sabathia, his preference was to remain with the Yanks, for whom he has pitched since 2009. Sabathia earned $10 million this past season.
Yankees.com: Read More