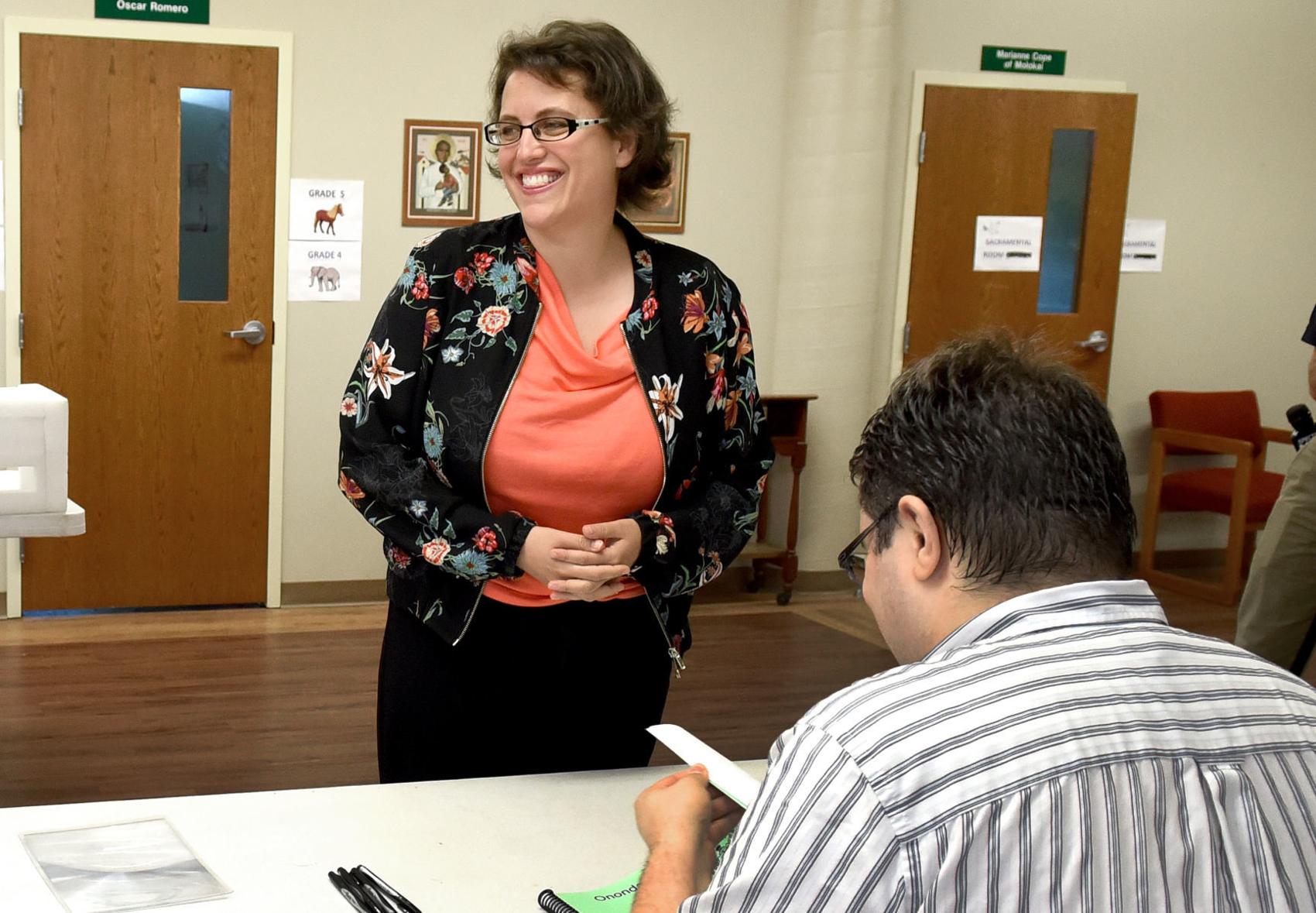 Dana Balter, the Democratic nominee in New York's 24th Congressional District race, will report a record-setting fundraising quarter later this month, her campaign announced Monday.
Balter, D-Syracuse, raised more than $1.5 million in the third quarter of 2018. That's more than any Syracuse-area congressional candidate has raised in one quarter in modern political history.
Before Balter's haul, Federal Election Commission records indicate the best fundraising quarter for any Syracuse-area candidate was the third quarter of 2008, when Democratic candidate Dan Maffei raised $592,663.28.
Balter's opponent, U.S. Rep. John Katko, has been a prodigious fundraiser since first running for Congress in 2014. But his best performance was when he raised $525,105.16 in the third quarter of 2016.
Katko, R-Camillus, hasn't released his fundraising figures for the third quarter, which ran from July 1 through Sept. 30. The fundraising reports must be filed with the FEC by Oct. 15.
In a statement, Balter said she's proud of her campaign's work.
"Central and western New York need a representative who will show up, listen and stand up for all the people who live here," she said. "That's how we've built this campaign — one conversation, one volunteer, one contribution at a time. And we did it all without a single cent of corporate PAC money."
Balter's campaign said it received more than 40,000 contributions in the third quarter and the average donation was under $35. More than 95 percent of the contributions received by the campaign were for less than $100.
With her $1.5 million fundraising haul, Balter has already exceeded the totals Maffei raised as a challenger in 2006 ($958,298.90) and Katko in 2014 ($1,029,766.17).