An Auburn Correctional Facility inmate who had his mental competency questioned during a trial in Cayuga County in May has obtained a public defender after the state Attorney General's office appealed the decision made by a Cayuga County jury.
The inmate, only referred to in court documents as Donald G. but independently verified by The Citizen as 56-year-old Donald P. Guido, was the subject of a civil confinement trial. Under Article 10 of the state's Mental Hygiene Law, recidivistic sex offenders who suffer from "mental abnormalities" and have serious difficulty controlling their conduct may have their confinement or supervision extended by the state.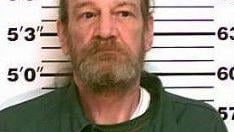 In May, a 12-person jury determined that while Guido does suffer from a mental abnormality that predisposes him to commit sex offenses, there was not sufficient evidence to show he has serious difficulty controlling his conduct. Therefore, he could be released from prison. The day after the jury's decision, Cayuga County Court Judge Mark Fandrich signed an order to stay Guido's release from ACF to give the state time to consider appealing the ruling. Guido will be represented during the appeal by Gary Muldoon, an attorney out of Rochester.
Guido was scheduled to be released from prison in 2014 after he served the maximum sentence for first- and second-degree rape, which he was convicted of in 1991. He was also convicted in 1984 of first-degree sexual abuse.
The Citizen:
Read More