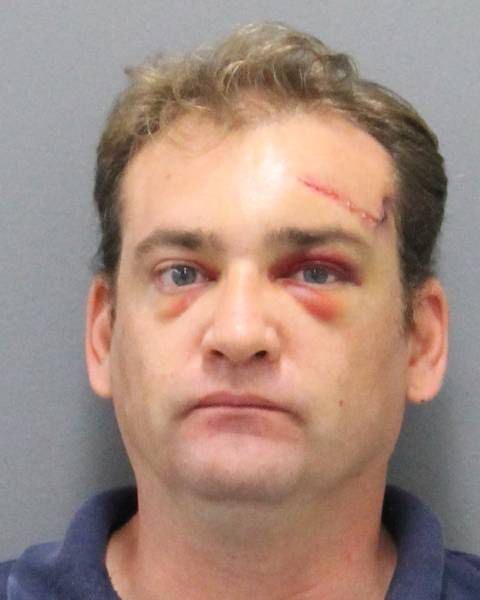 A Skaneateles man pleaded guilty in Cayuga County Court on Tuesday to a crime he said he doesn't remember committing.
Senior Assistant District Attorney Diane Adsit explained that around 10 p.m. on Sept. 1 of 2017 defendant Michael DeMarco, 40, went through a DWI checkpoint in Auburn and then fled — leading the police on a short high-speed chase that ended with DeMarco crashing into another vehicle at the intersection of Arterial East and Seymour Street.
The occupants of the second vehicle — Jene Smith, 26, and her 6-year-old son — were transported to Auburn Community Hospital to be treated for injuries. DeMarco was transported to Upstate University Hospital in Syracuse with a head injury.
Judge Thomas Leone outlined the charges as first-degree vehicular assault, a class D felony; second-degree fleeing from police, a class E felony; and operating a motor vehicle while intoxicated, a misdemeanor. DeMarco's blood alcohol content was .15 percent and he was going about 25 mph above the speed limit at the time of the accident, Leone added.
The Citizen:
Read More