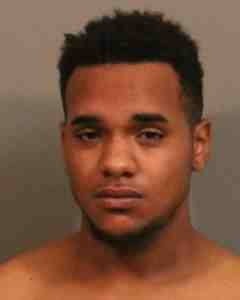 An Auburn man was arrested following an hours-long domestic incident at an apartment in the city, according to police.
The Auburn Police Department reports that the incident began around 9:30 pm when Daquan S. Richardson, 21, of Lewis Street – bit, punched, and spit at the victim, who was not identified.
Police say he then took the victim's cellphone so she couldn't call 911; and stopped her from leaving the apartment.
Richardson is also accused of choking the woman, which caused her to nearly lose consciousness. At one point, the victim was also pinned to the bed, and after that another struggle ensued, at which point she was able to escape.
After a 911 call, police responded to the scene and found Richardson outside his apartment.
Richardson was arrested and charged with second-degree strangulation, fourth-degree criminal mischief and second-degree unlawful imprisonment. He was arraigned Thursday in Auburn City Court.
Police say he was remanded to the Cayuga County Jail in lieu of $5,000 cash bail or $10,000 secured bond.