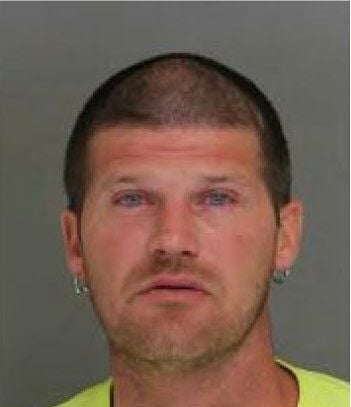 An Auburn man with a history of drunk driving convictions was again charged with driving while intoxicated, this time with a child in the car, state police said.
Troopers stopped Harry E. Walter, 39, on state Route 34 in Brutus around 8:30 p.m. Saturday. He was placed under arrest after failing the standard field sobriety tests, according to a press release from state police, and was transported to the state police station in Auburn where his blood alcohol content was measured at .15 of 1 percent.
Walter was charged with four felonies — first-degree aggravated unlicensed operation of a motor vehicle, operating a motor vehicle with a blood-alcohol content of at least .08 of 1 percent, driving while intoxicated, and aggravated driving while intoxicated with a child in the vehicle — and two misdemeanors — two counts of endangering the welfare of a child and operating a motor vehicle without an ignition interlock device.