Seneca County Board of Supervisors Chairman Bob Shipley called the news 'saddening'. Other members of the board were less concerned about the change, and more worried about the process the board is about to embark on.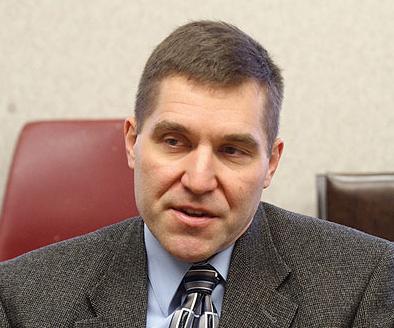 County Manager John Sheppard submitted a letter of resignation to the board on Friday. His resignation will mean that effective September 4th, the supervisors will no longer have his leadership to continue forward.
Chairman Shipley said in a statement on Saturday, "I was saddened to receive the resignation of John Sheppard as Seneca County Manager." He added, "John has done a good job as County Manager since he took office in November 2015."
As for what's next: The board will likely have to create a search committee, and begin the daunting process of finding another county manager.
"A special Board meeting will be scheduled to discuss the process for a replacement," added Shipley, who did not elaborate further on what might have caused the exit.
FingerLakes1.com will have more on Sunday following this news, including more reaction from supervisors in Seneca County.