When the Auburn Police Department was called to Justin Gervais' Wall Street apartment for a second noise complaint in December, the 22-year-old initially refused to open the door. Then, while descending his apartment steps, an officer told Gervais he was under arrest, and he tried to flee.
On Thursday, during an appearance in Cayuga County Court, Gervais explained what happened next.
While resisting arrest, Gervais said, he attempted to push the officer down the stairs. The officer ultimately struck her head against the steps and suffered serious injuries as a result.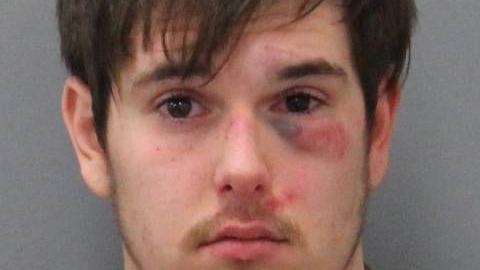 At the time, Gervais was arrested and charged with second-degree assault, a class D felony; resisting arrest, a misdemeanor; and loud and unnecessary noise, a violation. On Thursday morning, Gervais pleaded guilty to each count.
Gervais, of 393 Grant Ave., Auburn, could face up to seven years in prison. Neither Judge Thomas Leone nor Cayuga County District Attorney Jon Budelmann made Gervais any kind of promise or recommendation regarding sentencing.
Gervais will remain out on his own recognizance pending sentencing Oct. 18.
The Citizen:
Read More