After intense flooding in the Southern Tier, Seneca, Schuyler, and Monroe counties – the region is left wondering if upcoming rainfall will leave more devastation behind.
FLX Weather Meteorologist Drew Montreuil says there is a slight, to moderate flood risk over the next 48 hours – but that any activity will be extremely localized.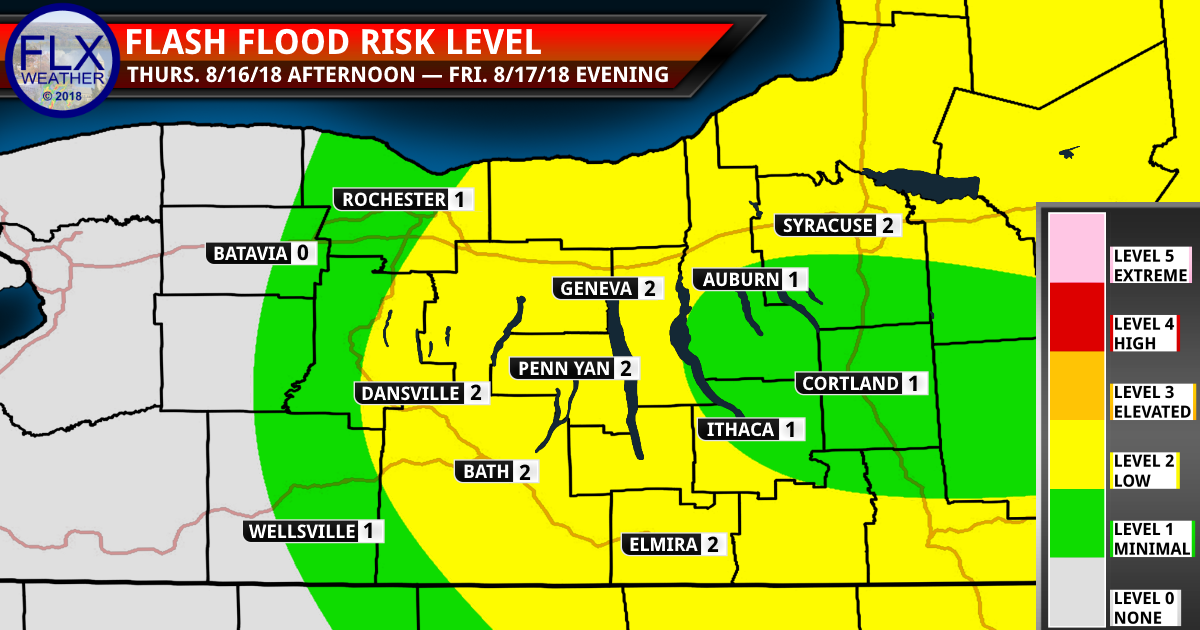 – A batch of area-wide showers and storms will likely develop into Friday, as the sun comes up. While rather widespread, rainfall rates will likely remain light to moderate with less of a chance for heavier downpours.
– Friday afternoon and evening will be the third chance for meaningful rainfall – as a low pressure system passes to the north. It could mean heavy rain, and if some of these areas see more rain on Thursday – the combination could mean moderate flooding.
Montreuil said in an update on Thursday, "Overall, I expect the Finger Lakes to get through this event with little to no significant flooding. Should flooding occur, it should be mostly minor and localized. This is why there is no Level 3- Elevated risk areas on the map." – Read more from FLXWeather.com
– Residents tell their stories after destructive flooding in Lodi (full coverage)
– GALLERY: Photos show destruction left behind by flooding in Lodi (by Rachel Burkholder)