The Taste of Wayne County is held annually along the banks of the Erie Canal at the Port of Newark, and each year the booth collecting the most tickets wins a trophy.
The Village of Newark and the Newark Chamber of Commerce announced that Mary Fitch, owner of Nana's Village Restaurant and Catering, was crowned this year's champion. Members of the Taste of Wayne County committee were on-hand to present her with the winner's trophy Friday night, August 3rd prior to the start of the weekly Music on the Erie performance.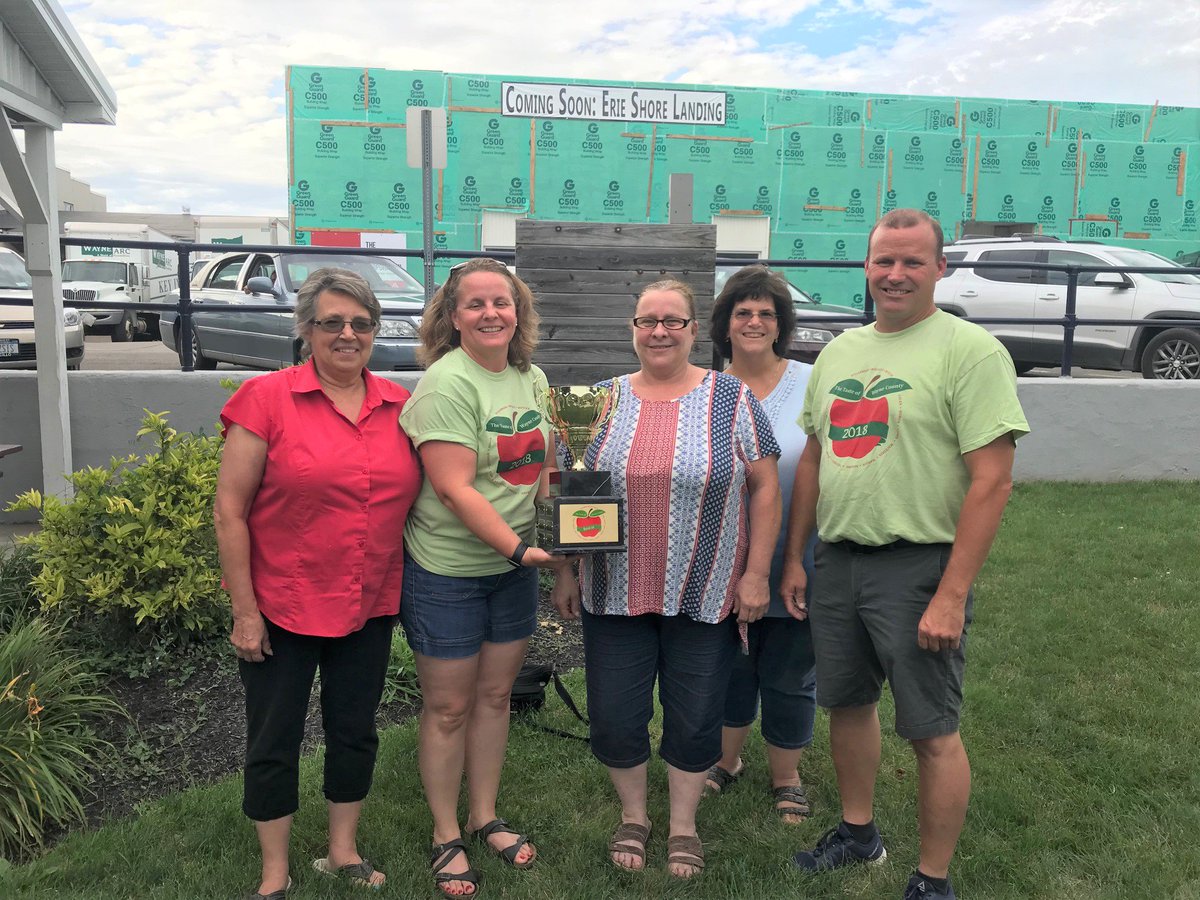 Chamber President, Jessica Wells said, "Mary and the entire staff of Nana's puts tremendous effort into Taste of Wayne County. We appreciate her efforts and congratulate them for being the Taste of Wayne County winner for the second year."
Village of Newark Mayor, Jonathan Taylor added, "Congratulations to Nana's and thank you to the over 1200 people who attended this year's event to help decide who should be 'The Taste of Wayne County'."
Mary Fitch said that "her whole staff does a great job and they work well as a team, but this would not have been possible if it were not for the help of her daughter, Kayleigh."
Nana's, located at 212 North Main Street in the Village of Newark, will proudly display the trophy for the next year and is already looking forward to defending their title in 2019.