City Council made it official Wednesday night.
Sage Gerling is the new city manager.
Council voted 8-1 to appoint Gerling and approve her contract. Ward 6 Councilor John Greco cast the lone no vote, but did not divulge why he voted that way.
Gerling subsequently was sworn in by City Clerk Doris Myers before receiving a standing ovation from Council, staff and others in attendance. Her husband, Christopher, their two children and Christopher's parents, Jim and Jane, posed for a photo after the swearing-in.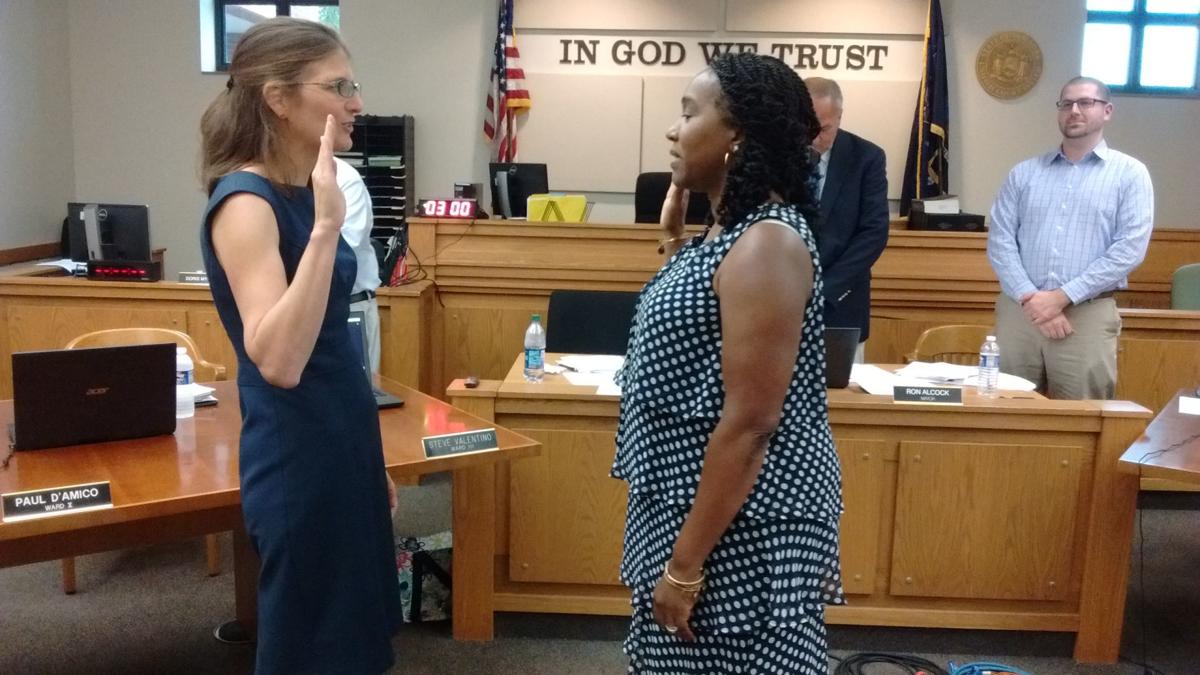 Gerling, who has been serving as acting city manager since former City Manager Matt Horn left the job in January, agreed to a contract last week offered by Council after being selected among three finalists, one of which took a job in Watertown. She will be paid $110,000.
Gerling thanked Council, city staff and her predecessor, Horn, who held the job for nearly 10 years.
"I'm really looking forward to serving Council, staff and the community," she said in a short address after being sworn in.
FL Times:
Read More