A new credit report issued by an international rating agency found that the city of Auburn's finances are healthy and the city poses a low credit risk to investors.
Moody's Investors Services last week gave the city the same rating it received last year, though the report said Auburn's financial health has "much improved" due to increases in utility rates and fees and the closure of the failed co-gen facility.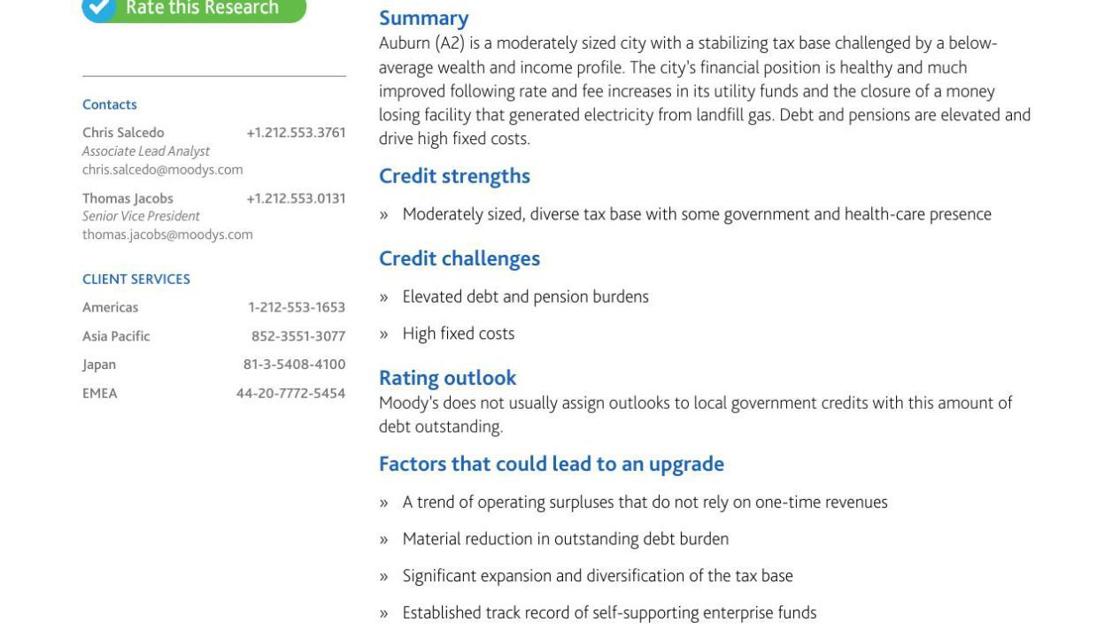 Moody's gave the city a rating of A2. According to its website, Moody's issues a range of 9 different letter ratings, starting with Aaa for highest quality/lowest credit risk and ending with C for the lowest quality/highest credit risk.
Ratings in the A category, where Auburn is slotted, are defined as "upper-medium grade and are subject to low credit risk." A number scale of 1 to 3 is also given within certain letter rating categories, with Auburn's 2 score reflecting "mid-range ranking" within its general category. A spokesperson from Moody's said the city's rating indicates to investors that the city has a high likelihood of paying back bonds on time and in full.
The Citizen:
Read More