An Auburn woman, described in 2014 as "the face of drug addiction" by the judge who sentenced her to prison for a drunk driving crash that injured five children, was charged with driving drunk in Auburn on Tuesday.
Troopers out of the Auburn state police barracks reported that Michelle A. Andujar, 33, was charged Tuesday with felony driving while intoxicated, felony operating a motor vehicle with a BAC greater than .08 percent, and felony aggravated unlicensed operation of a motor vehicle.
Andujar was stopped on Thornton Avenue in Auburn and was placed under arrest after failing multiple standard field sobriety tests, police said. She later provided a breath sample of .11 percent BAC. She was arraigned in Auburn City Court and remanded to the Cayuga County Jail with no bail.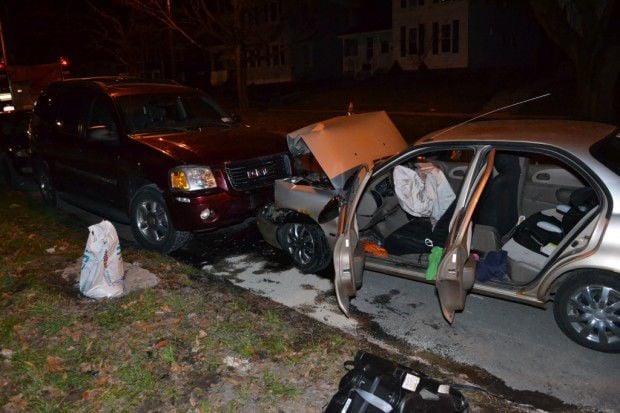 The charges are all felonies, police said, because of Andujar's previous driving while intoxicated conviction within 10 years.
On April 17, 2013, Andujar, then 28, was drinking and taking Xanax, Zoloft and Klonopin before she and another intoxicated adult put five children under the age of 10 into a car without restraining any of them.
Andujar crashed into a parked car on Wall Street near Spring Street, and all of the children were taken to Auburn Community Hospital for treatment of injuries that included facial and head wounds and broken bones, police said at the time.
The Citizen:
Read More