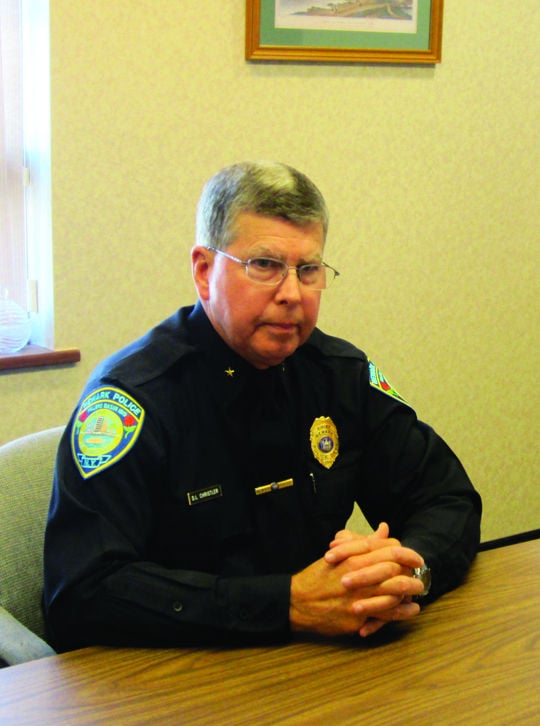 After more than four decades in law enforcement, the last 10 as this village's police chief, Dave Christler will be retiring.
This time for good.
Christler said Tuesday he will retire effective Aug. 27. Following a 32-year career with the New York State Police, Christler was hired as Newark's police chief on Aug. 4, 2008, by the village board and then-Mayor Peter Blandino.
While the state's mandatory retirement age for police chiefs is 70, and Christler will hit that number on Aug. 28, he said that is not the primary reason for stepping down.
"I had planned on retiring anyway. Actually, I've been putting it off for a while," said Christler, who has been married to his wife, Diane, for 42 years. "I'm fortunate enough to be in good health, so I need to retire and spend more time with my family."
This will be the second retirement for Christler, an Army veteran whose hometown is Newark.
His first retirement was with the state police when he hit 57, which was a mandatory retirement age for that agency at the time. He was later approached to see if he was interested in being Newark's police chief.
FL Times:
Read More