Of all the ways the Mets' season has frayed, few have proven as significant as Noah Syndergaard's absence. A preseason National League Cy Young Award candidate who aimed to take his place among the game's elite, Syndergaard instead strained his right index finger in May and missed most of the next two months.
His return in a 4-2 win over the Nationals on Friday at Citi Field offered the Mets a glimpse of what they had been missing. Far from his dominant best, Syndergaard shook off seven weeks of rust in allowing one run in five innings, lowering his ERA to 2.97.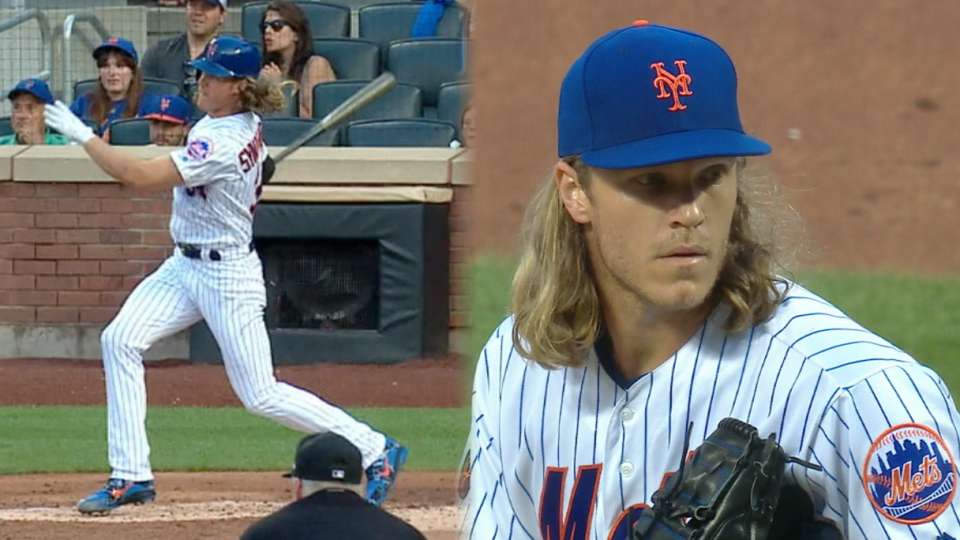 Although the Nationals put the leadoff man on base in all five of Syndergaard's innings, he permitted just one to score — opposing pitcher Tanner Roark, whose ball down the right-field line in the third inning took a funky bounce off the top of the wall, which allowed Roark to reach third base with a triple. The next batter, Wilmer Difo, drove him home with a double.
Mets.com: Read More