The beginning of Giancarlo Stanton's career as a Yankee was often filled with more boos than cheers as the former Marlin made his transition to the Bronx, but as the slugger's bat continues to get hotter, he's beginning to flip the script.
With the offense boosted by Stanton's three-run homer in the third inning, blasts from Kyle Higashioka and Aaron Judge helped lift the Yankees to a 6-2 victory over the Braves on Wednesday afternoon at Yankee Stadium.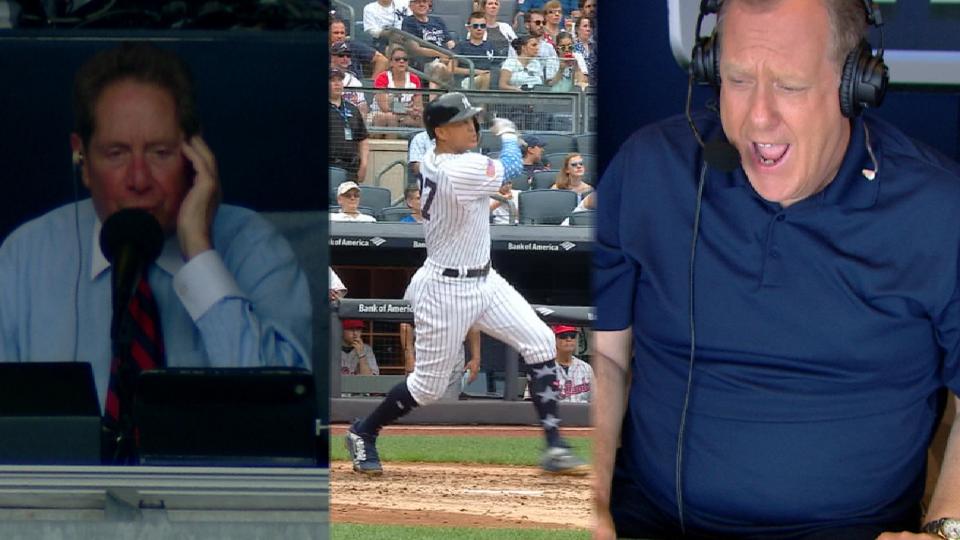 Stanton sent an 0-2 fastball from right-hander Julio Teheran, who permitted five runs on five hits through five innings, a projected 410 feet, according to Statcast™, into the right-field bleachers for the slugger's 21st long ball of the season.
"You watch him take batting practice and his approach is to try to go [to right field]," Yankees manager Aaron Boone said. "And then obviously in this building, it's a good approach to have, especially as a right-handed hitter when you have power [and] you can stay on it the other way. With guys like Aaron and Giancarlo, they don't have to get it all to ride it out the other way. So that approach is a wise one, especially when you have power like him."
Yankees.com: Read More