A Mets club starved for offense seems to have found its stroke north of the border.
A night after scoring six runs in a loss to the Blue Jays, the Mets tacked on six more in a 6-3 victory Wednesday at Rogers Centre. The bulk of that came during a five-run fifth that knocked Toronto starter Marcus Stroman from the game.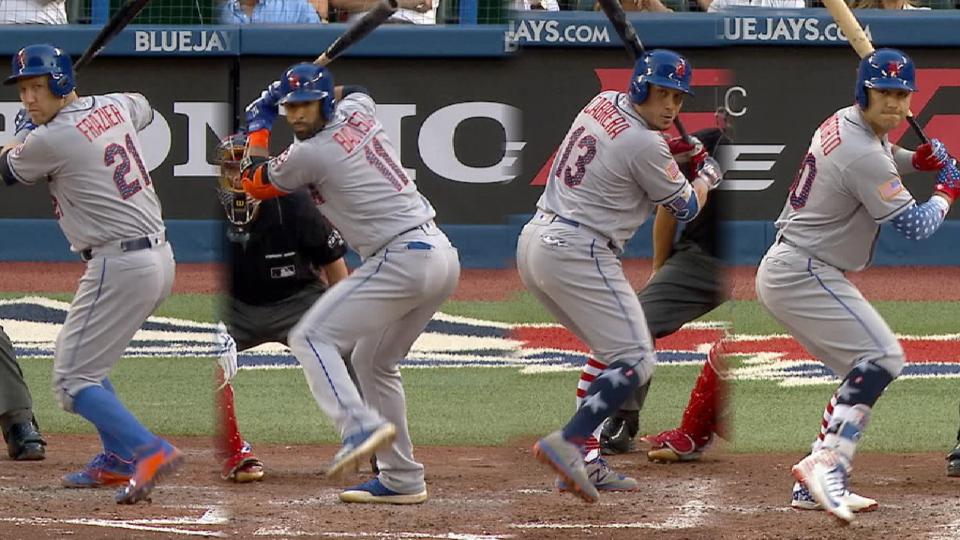 After Wilmer Flores opened the inning with a single to extend his career-best hitting streak to 11 games, Todd Frazier hit his 10th homer, over the wall in center. The rally continued from there, with consecutive RBI singles by Jose Bautista, Asdrubal Cabrera and Michael Conforto.
Mets.com: Read More