It rained this weekend in Arizona, the type of biblical downpour that happens infrequently enough for some of the desert's more cynical dwellers to conclude, not entirely tongue-in-cheek, that a black cloud might be following the Mets. Losing 19 of 24 games coming into Sunday's play, the Mets could pin the blame on their bullpen, their offense, their defense — anything, really, other than their starting pitching.
There was also the less quantifiable fact that the Mets never seemed to catch a break.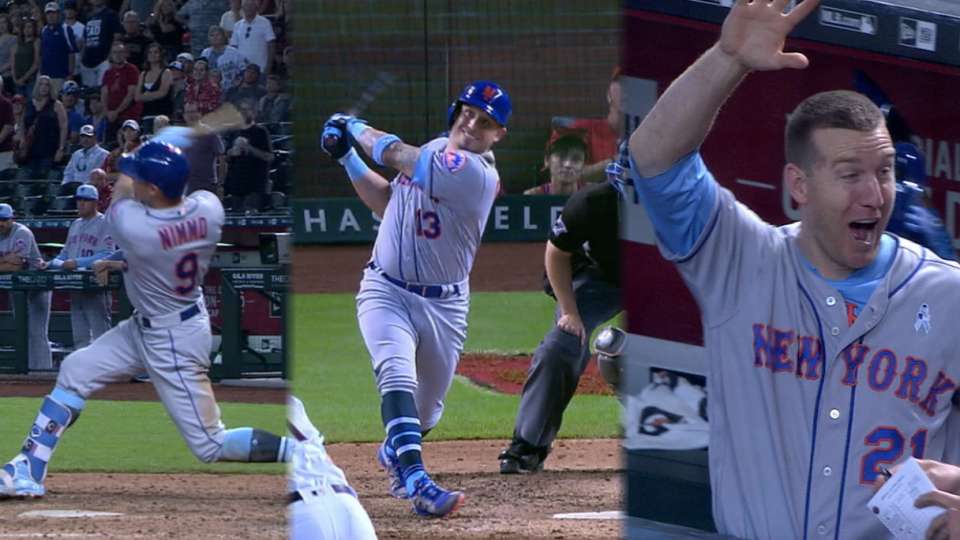 In the ninth inning Sunday, they caught two, using a pair of Arizona defensive mistakes to give Brandon Nimmo a chance in a one-run game. And in the midst of a breakout season, Nimmo delivered, hitting a go-ahead, two-run homer in the ninth inning of the Mets' 5-3 win over the D-backs at Chase Field.
"We've been waiting for a big hit to happen," Nimmo said. "I don't know what it means for the future, but for right now, to get two wins in a row against a good D-backs team, that's awesome."
Mets.com: Read More