There was only one thing Todd Frazier had to say to Jacob deGrom after the Mets' 2-0 loss to the Braves at SunTrust Park on Wednesday afternoon.
Two simple words: "I'm sorry."
Frazier apologized to deGrom after the starting pitcher gave the Mets a fighting chance to defeat the Braves, but New York's offense again let down its ace.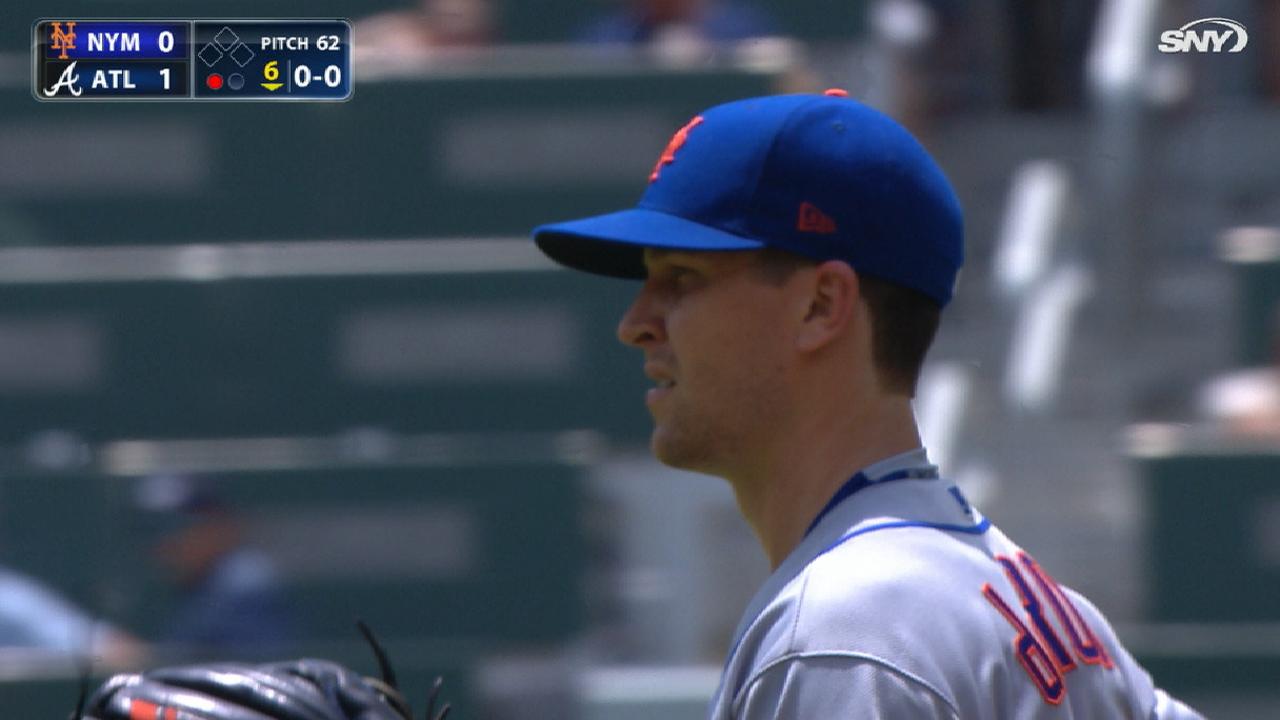 deGrom may trail only Justin Verlander for the lowest ERA in the Majors, but he continued to get no help from his lineup. Wednesday marked the eighth time in his past 10 starts that the Mets couldn't produce enough runs to secure a win after a quality start from deGrom. In nine of his past 10 starts, the right-hander has allowed one run or less, and the Mets have lost all but two of those games.
Mets.com: Read More