The Perfect Game Collegiate Baseball League has officially announced its new playoff structure, finalizing the road the league's 13 teams will need to travel to claim the PGCBL Championship. In the new format, seven teams will advance to a three-round postseason.
At season's end, the top two teams in each of the three divisions will advance to the playoffs. Additionally, the third place team from the division containing the squad with the best record in the league will earn a spot in the postseason.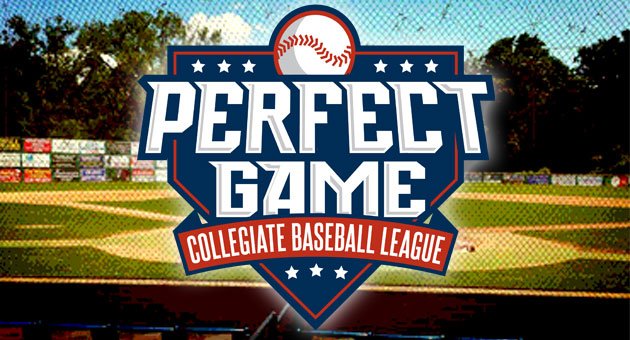 In the first round, dubbed the PGCBL Divisional Round, the top overall seed will receive a bye, while the second and third ranked teams in that division will play a one-game playoff. In the two other divisions, the top two teams in each division will face each other for a spot in the Semifinals.
Once the playoffs are reduced to four teams, the bracket will be reseeded by regular season winning percentage. The top seed will face the lowest remaining seed, while the No. 2 and No. 3 remaining seeds will face off. The Semifinal series will both be best-of-3.
The winning teams in the Semifinals will advance to the PGCBL Finals, where the top remaining seed will have home field advantage. In both the Semifinals and the Finals, the higher seed will host Games 1 and 3, while the lower seed is at home in Game 2.
Should tiebreakers be needed, head-to-head record and divisional record will be examined, followed by a coin flip.
The PGCBL regular season is scheduled to begin on Friday with a five-game slate, with play continuing through July 31. The new playoff format will begin on August 1, and continue through the first week of August.
ABOUT THE PGCBL
The Perfect Game Collegiate Baseball League is a 13-team summer collegiate baseball league in Upstate New York. Since its inaugural season in 2011, the PGCBL – which annually draws talent from some of the best NCAA, NAIA, and junior college programs – has quickly evolved into the premier wooden-bat league in the State of New York, while becoming one of the most widely respected summer leagues in the Country. The PGCBL is affiliated with Perfect Game, the nation's largest independent amateur scouting bureau. Last year, there was more than 1,500 players in the pros who either wore the uniform of a PGCBL team or participated in a Perfect Game event. The league drew over a quarter million fans to PGCBL ballparks in 2017. For more information, please visit www.pgcbl.com.