Officials say it was a 20-inmate fight that broke out, which led to the multi-day lockdown at Auburn Correctional Facility.
Joe Miano, Western Regional Vice President for the New York State Correctional Officers and Police Benevolent Association told the Auburn Citizen that one inmate slashed another in the recreational yard. Then, later that day, a 20-inmate fight broke out and an inmate was stabbed in the head and neck in the mess hall, he said.
Several weapons were found — but none on any of the inmates. Those were located in the grounds where the fight broke out.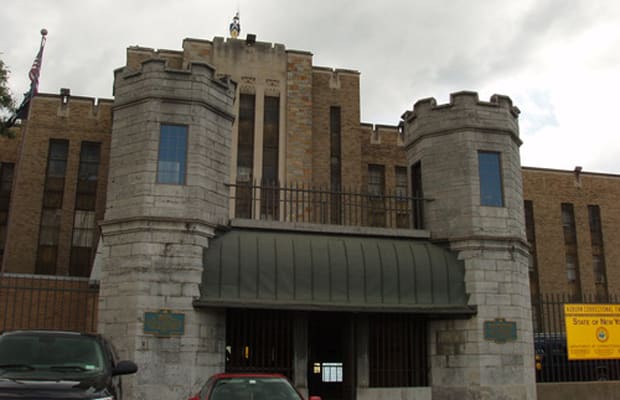 Officials say no staff was injured.
The facility remained locked down late-Monday.
A separate incident, which was reported last week — involved a white, powdery substance being found at the facility. The substance was reportedly non-toxic, but an investigation continues.
This story will be updated as more information becomes available.
---
Original Report
An investigation is underway at Auburn Correctional Facility amid a multi-day lockdown due to a series of incidents at the facility.
Details of the incidents that led up to the lockdown, which began on Thursday — were not clarified. However, they did note that the incidents unfolded between inmates.
Authorities were still investigating on Monday, which meant that the facility remained locked down.
This story will be updated as more information becomes available.