del Lago Resort & Casino celebrated National Beer Day on Saturday, April 7th by hosting a special edition of Savor del Lago featuring craft beer and cider samplings from numerous vendors. All of the proceeds from this event benefited Fetch A Friend Rescue in Seneca Falls.
Fetch A Friend was on site with 12 puppies up for adoption, dog obedience demonstrations, and information on other dogs looking for forever homes. The event was very successful raising $2,447 for the Rescue and supplying them with 28 adoption applications from guests. Escalating the excitement, del Lago awarded $20,000 in cash and prizes throughout the event, with one lucky guest winning a private brewery tour of the Budweiser plant in Baldwinsville, New York.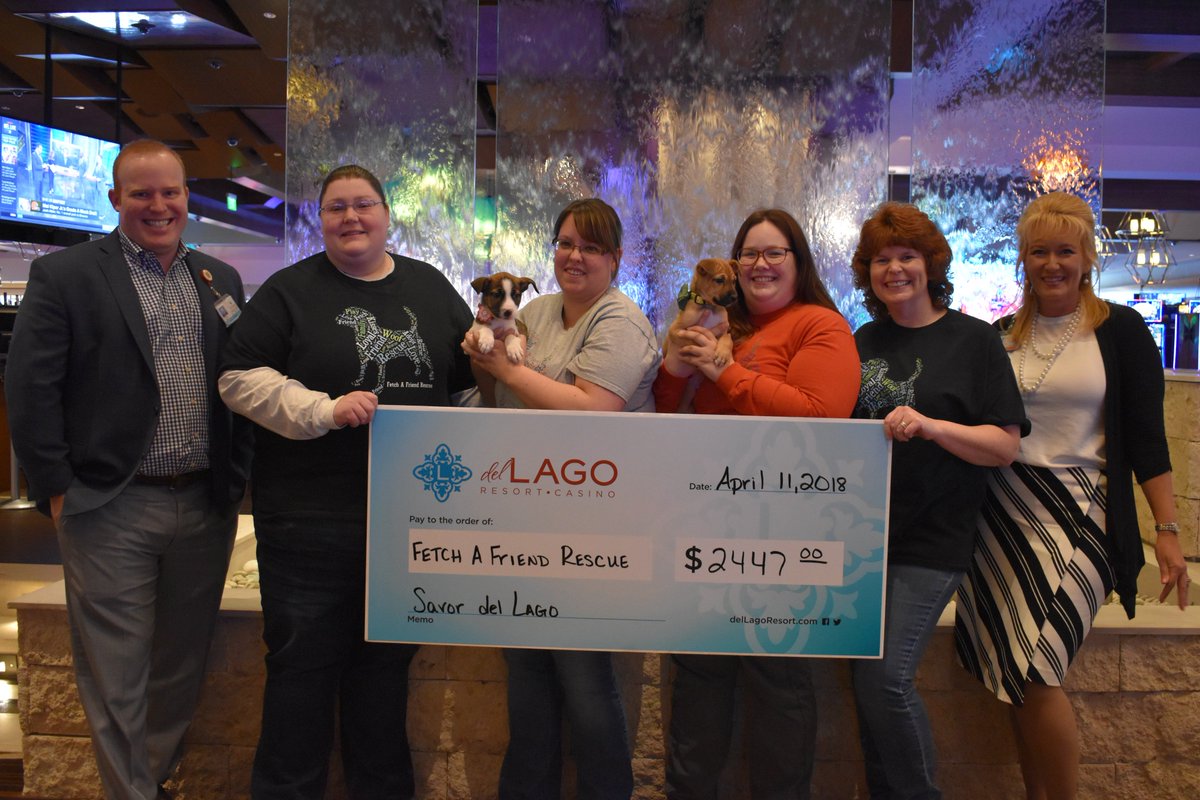 Fetch A Friend Rescue is a volunteer-staffed, community supported, non-breed-specific dog rescue. The organization provides emotional and physical care to dogs in need while searching to find them loving, forever homes. For more information or to make an appointment to meet their dogs up for adoption, visit www.fetchafriendrescue.org/.
The next Savor del Lago (formerly Tasting Tuesdays) event will take place on Tuesday, April 24th from 4:00-8:00 pm featuring samplings from local wineries, breweries and cideries with the proceeds benefiting Safe Harbors of the Finger Lakes, Inc, which provides services and assistance at no charge to victims of domestic and sexual abuse. Savor del Lago is free to Massimo & Elite players, $5 for Premiere & Signature, and $10 for non-carded guests. Guests looking to spice up the night even more may enjoy Taco Tuesday at The Vine with taco specials, live music, $2 Modelos® and $4 margaritas from 5-10 pm.